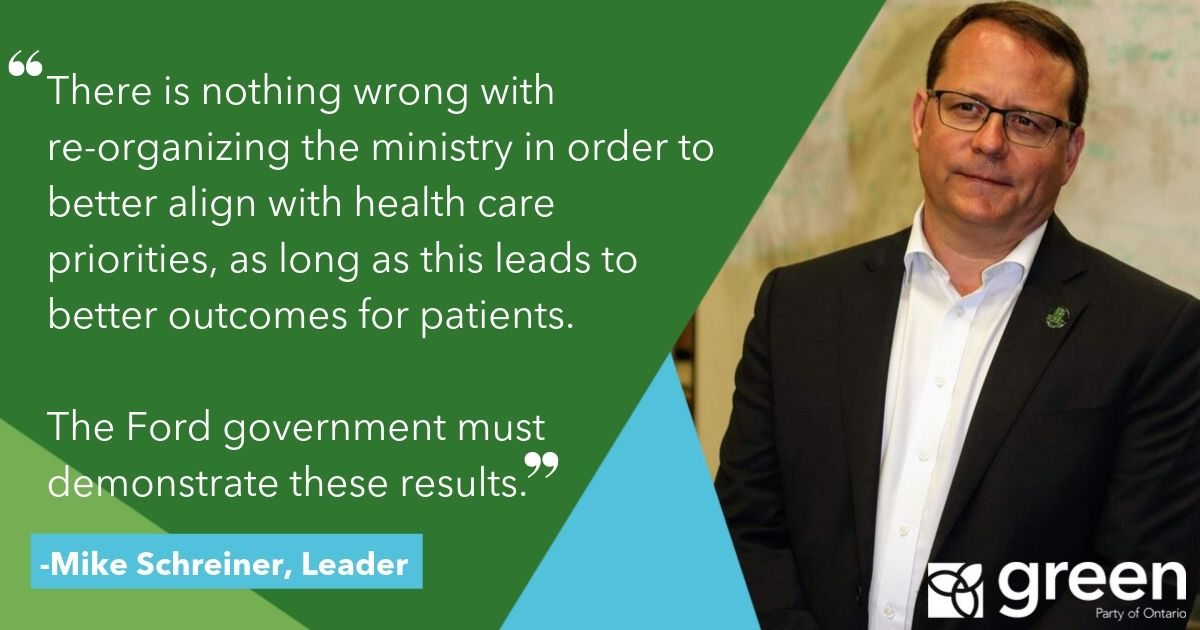 "There is nothing wrong with re-organizing the ministry in order to better align with health care priorities – as long as this leads to better outcomes for patients.
The Premier has yet to show how the preoccupation with efficiencies and restructuring will fix the front-line problems he campaigned on.
In fact, some of the metrics have gotten worse.
Emergency room wait times have shot up by two hours in the last year while the Minister has been preoccupied with building a super-agency model that has failed miserably in other provinces.
I support the greater ministerial focus on mental health. Unfortunately, as one example, the opioid crisis has gotten worse since this government came to power.
The Premier and Health Minister must match these symbolic actions with investments in front-line community care.
They can re-design all the org charts they want, but that is of little value to the elderly patients being treated in hallways or to the thousands of Ontarians waiting for mental health services."