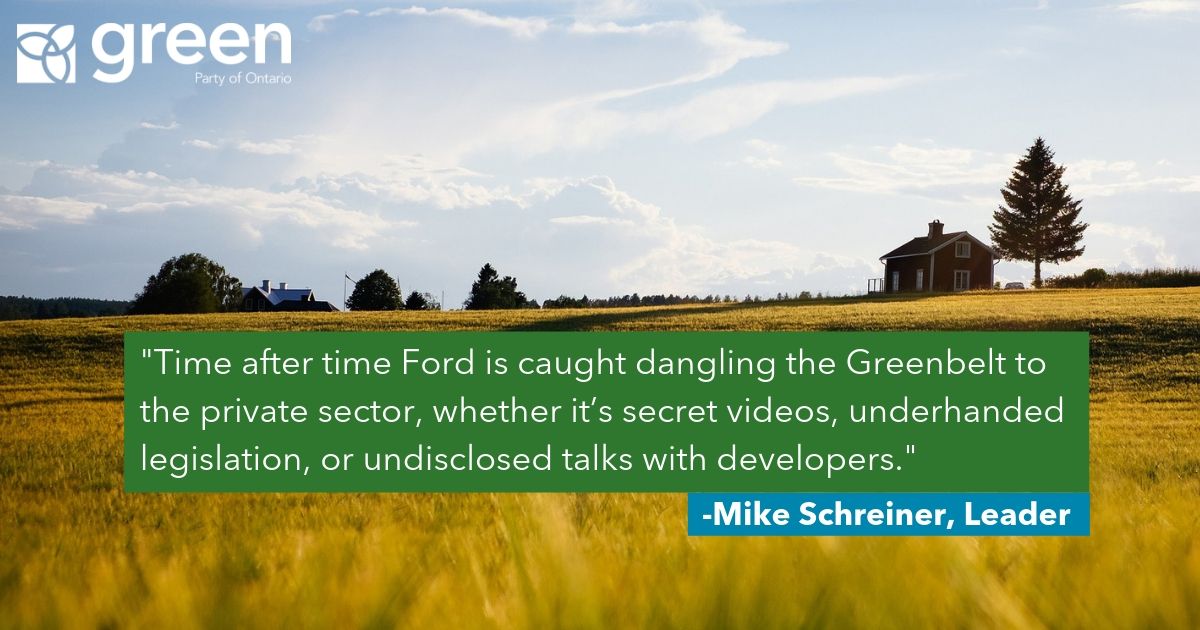 "These secret negotiations to chip away at the Oak Ridges Moraine reveal the Premier has never given up on his campaign to open up the Greenbelt for his developer friends. 
Whatever this government says in public about protecting the Greenbelt is completely hollow and cannot be trusted.
Time after time they are caught dangling the Greenbelt to the private sector, whether it's through secret videos, underhanded legislation, or undisclosed talks with developers. 
The Premier is completely at odds with Ontarians on this issue. People understand the value of the Greenbelt for growing food, providing habitat for wildlife and protecting us against climate change. 
Ford sees the Greenbelt as a holy grail for development and he is giving PC donors a backstage pass to carve it up. 
Opening up the Greenbelt remains on the Premier's to-do list, and we all must remain vigilant to prevent him from paving over the places we love."