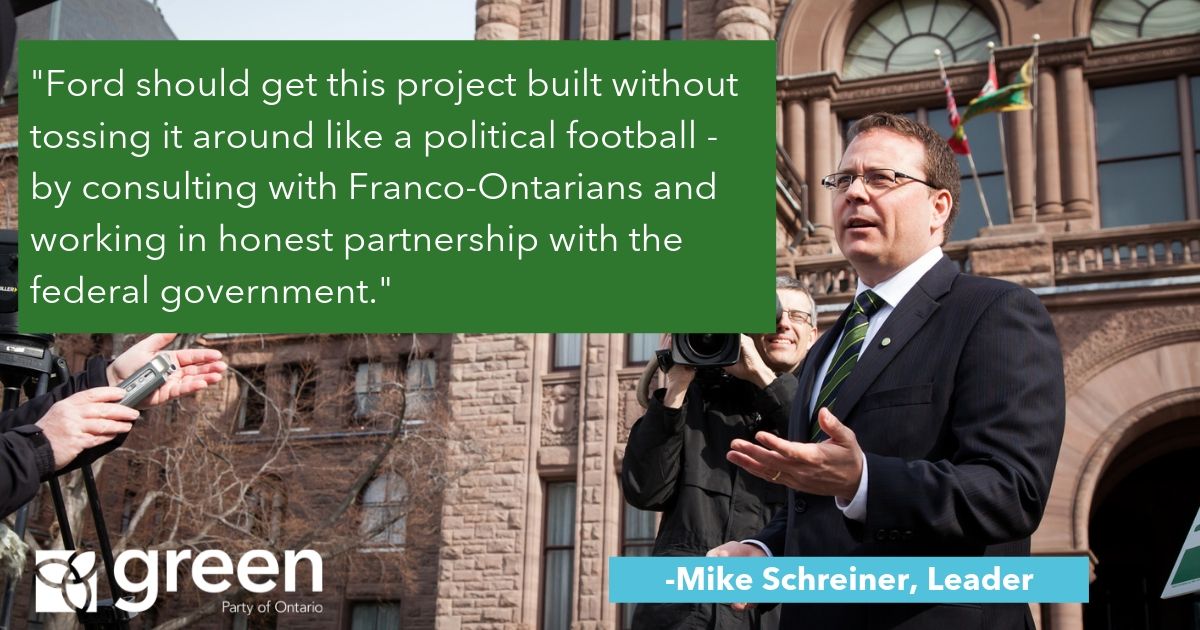 "The list of Ford flip-flops grows even longer, as the Premier walks back another rash and ill-considered decision. 
But reversing his extremely unpopular cut on the eve of the federal election campaign suggests it's more about helping Andrew Scheer than serving Franco-Ontarians. 
The Franco-Ontarian community has long been advocating for this university to meet their language rights and it is unfair for the fate of the project to be dictated by political opportunism. 
The Premier waited close to a year to reverse this cuts. If he actually believed in this initiative, he would have done so in the first place, when Franco-Ontarians were speaking out en masse. 
The Premier should get this project built without tossing it around like a political football, by consulting with Franco-Ontarians and working in honest partnership with the federal government."