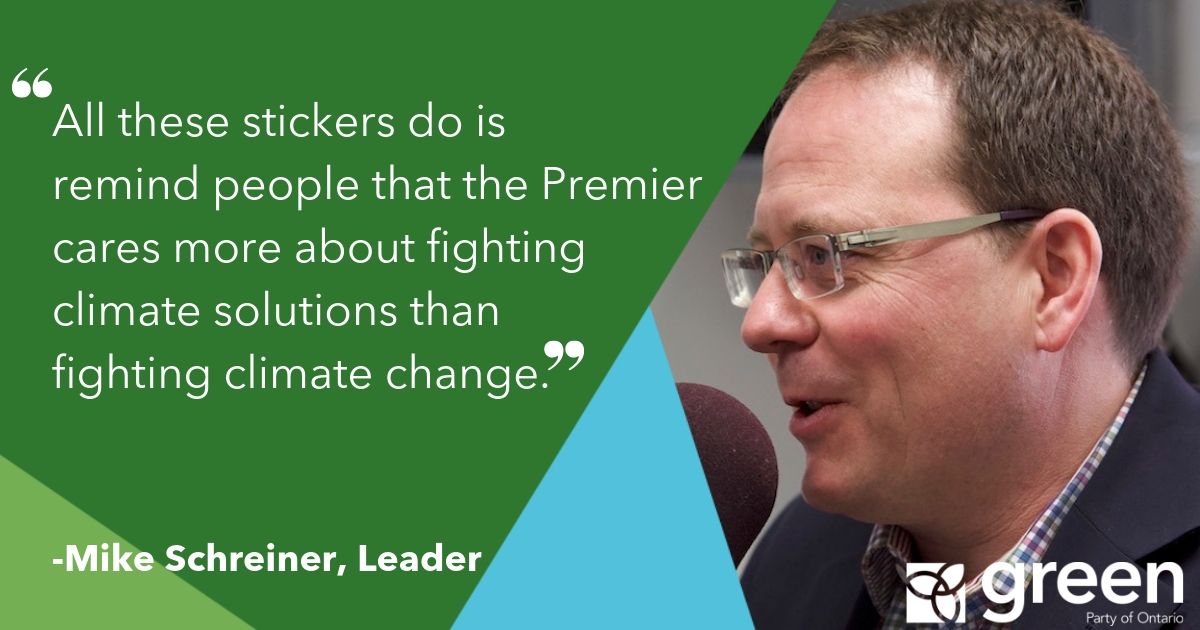 "I wish we were talking about the impending deadline to act on the climate crisis, not the deadline for putting up Ford's propaganda stickers.
The Premier clearly wants to turn a debate about the liveability of our planet into a wrestling match over pump prices.
If he was serious about saving you money at the gas pumps, the Premier would support EV infrastructure.
Real leaders like the young Greta Thunberg are rising to the call of climate action.
Meanwhile Doug Ford is furiously printing stickers and bullying businesses into participating in his misleading, anti-climate crusade.
Business leaders have denounced Ford's political stunt and the public has mocked him relentlessly, but the Premier plows ahead, wasting time and money.
Most telling, Ford's allies in Alberta and Saskatchewan have taken a hard pass on the sticker idea after seeing it flop in Ontario.
All these stickers do is remind people that the Premier cares more about fighting climate solutions than fighting climate change.
We all know that without a price on pollution, climate change is going to cost us, and I am delighted that some gas stations want to tell the full story by requesting our stickers at www.climatecosts.ca."