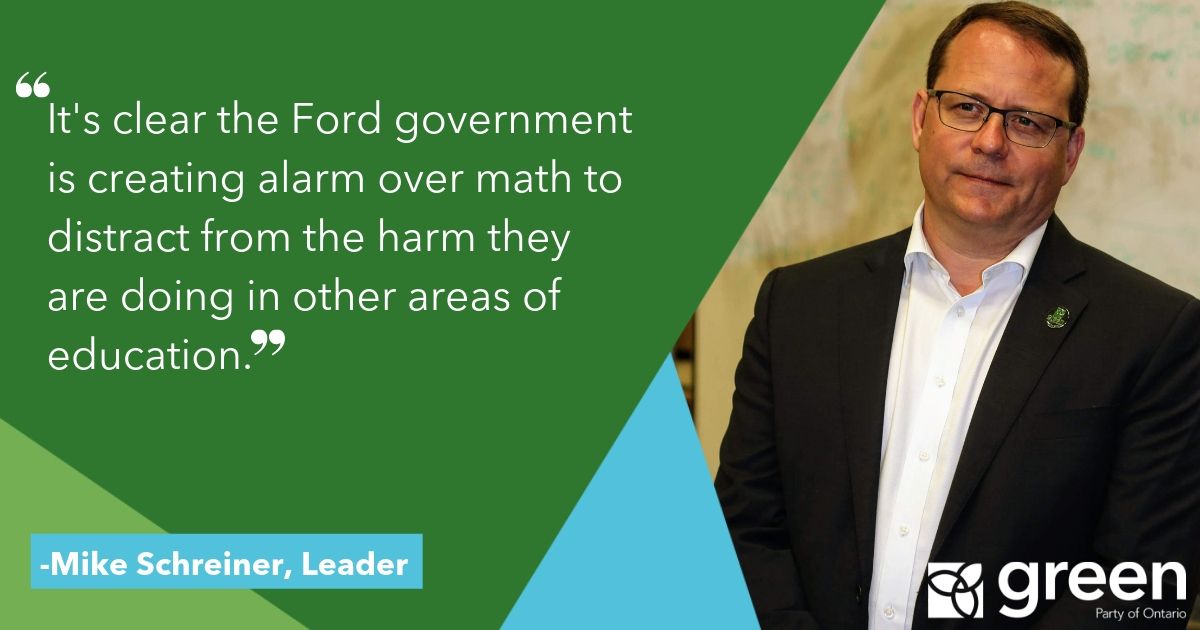 QUEEN'S PARK — Green Party of Ontario Leader, Mike Schreiner, released the following statement after recent PC government announcements about math scores:
"The Ford government is creating alarm over math to distract from the harm they are doing in other areas of education.
After upending the sex-ed curriculum and flip-flopping on classroom sizes after courses had already been cancelled, they are clearly using math scores as a distraction tactic.
This politicization of math was on full display yesterday when the Minister made a sensational statement implying that all students are failing at basic math.
This hyperbole doesn't help.
If the Conservatives were truly concerned about giving students the fundamentals, they would not have replaced in-class instruction with online learning or threatened to raise class sizes.
Further, we should not be scapegoating teachers with a new entry exam that experts say will have no impact on student math scores.
The idea that a kindergarten teacher should excel at calculus is absurd, and I am worried about highly qualified teachers in non-math disciplines being lost from the system."