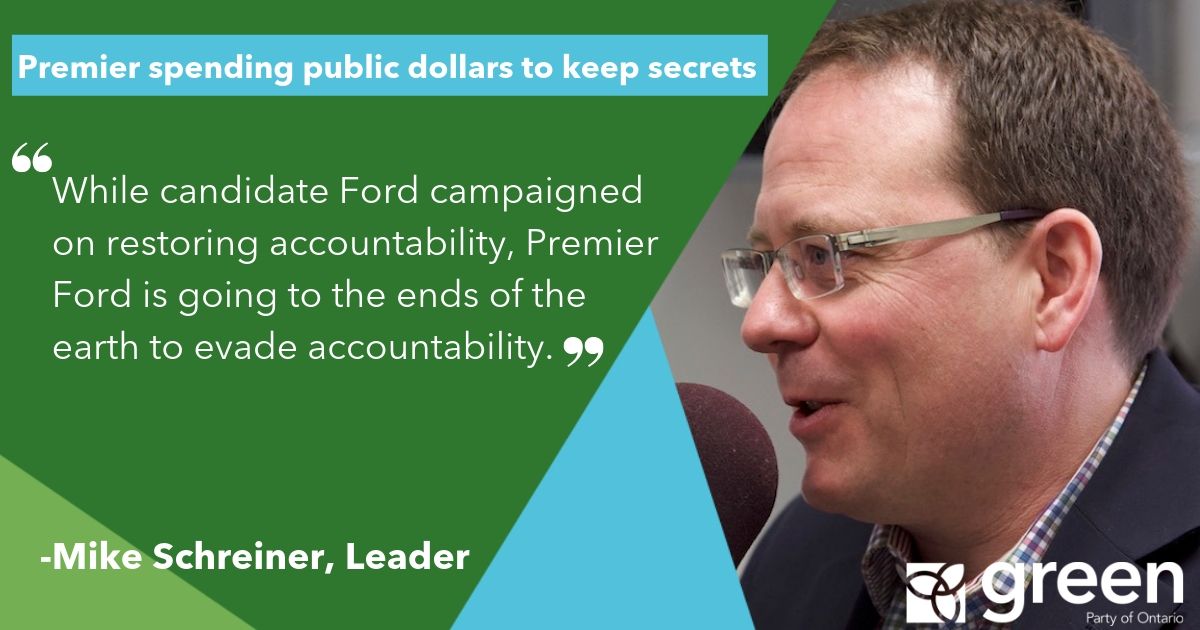 "I'm shocked the Premier is wasting tax dollars to keep secrets and hide his agenda from the people of Ontario. 
Let's not forget this is a governing party that refused to release a full platform in the 2018 election, leaving Ontarians in the dark about their plans. 
And while candidate Ford campaigned on restoring accountability, Premier Ford is going to the ends of the earth to evade accountability."
From social services to environmental protection, this government has made drastic and reckless decisions that impact the people and places we love.
We deserve to know the instructions given to these Ministries that have been severely overhauled. 
Ford has also governed by surprise, unexpectedly interfering in Toronto elections, levelling overnight cuts to municipal budgets and making head-scratching decisions to axe programs like tree planting and flood prevention. 
The people of Ontario deserve to know what's coming next because it simply is not democratic to exercise power from a place of secrecy."