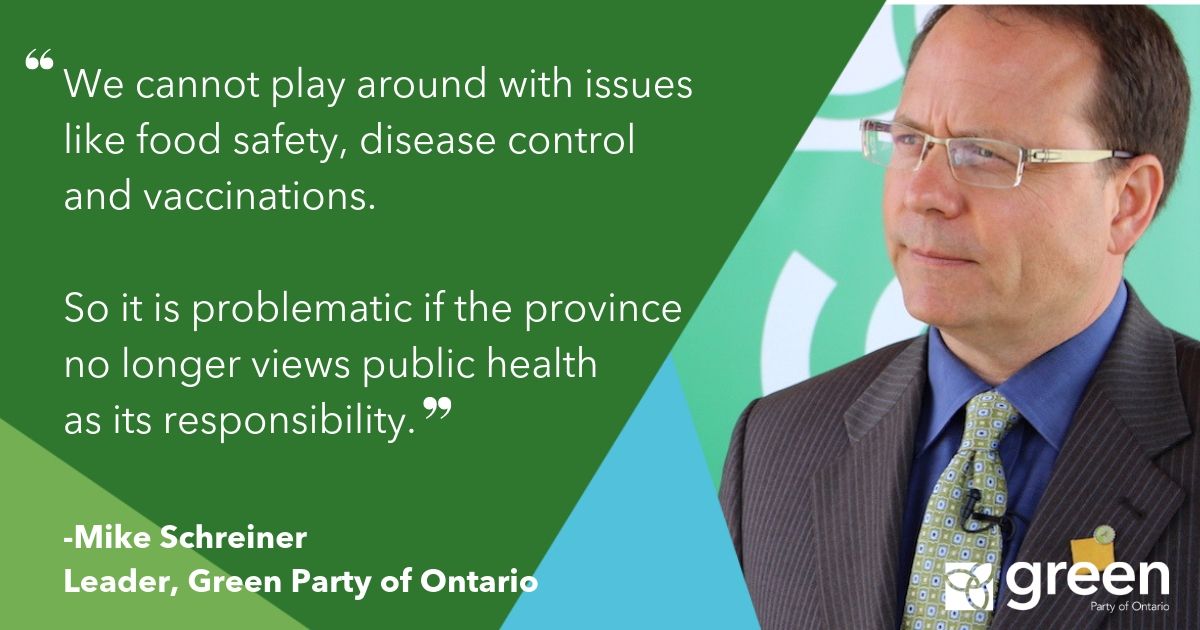 "Municipalities are the most underfunded level of government, yet they deliver many of the services that most directly affect people's daily lives.

So I'm disappointed that the Premier continues to put the squeeze on them, using funding cuts as an easy way to balance his own books. 
Ontario's municipalities are already struggling with a multi-billion dollar funding gap, and on top of it they will now be expected to build child care spaces and cover public health costs. 
We cannot play around with issues like vaccinations, food safety and disease control. It is very problematic if the province no longer sees public health as its responsibility. 
While the transitional funding is helpful in the short-term, it's only a stop-gap before municipalities will be faced with the difficult choice of service cuts or property tax increases. 
Ontario has the lowest per-capita revenue generation of any province and spends the least per-capita on public services. 
But instead of finding solutions, Ford is just passing the buck to municipalities, which will ultimately hurt people and communities."