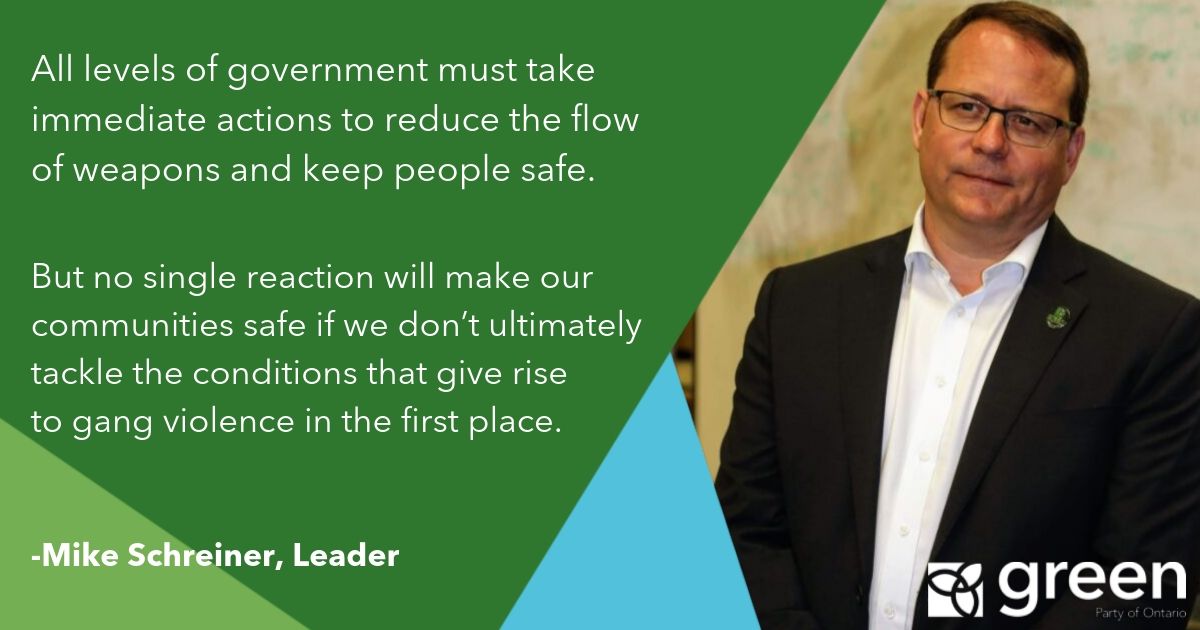 Too many families are in pain right now, mourning the loss of loved ones and worried about the safety of their communities.
All three levels of government must take immediate actions to reduce the flow and availability of weapons, and to keep people safe.
This includes changes to the court system to prevent repeated gun crime offenders from being released on bail, as well as giving the Mayor of Toronto the ability to implement a handgun ban.
But there is no single reaction to gun violence that will make our communities safe if we don't ultimately tackle the conditions that give rise to youth gun violence in the first place.
Above all else, we must provide at-risk youth with opportunities and supports that prevent them from being pulled into gangs.
Access to employment, decent housing and mental health services are all part of a long-term strategy, as is building stronger relationships between communities and police.
This is why I worry about the impact of Ford's $1 billion in cuts to social services, as well as the loss of targeted education programs for at-risk youth due to increased class sizes.
Tackling poverty and inequality makes us all safer.