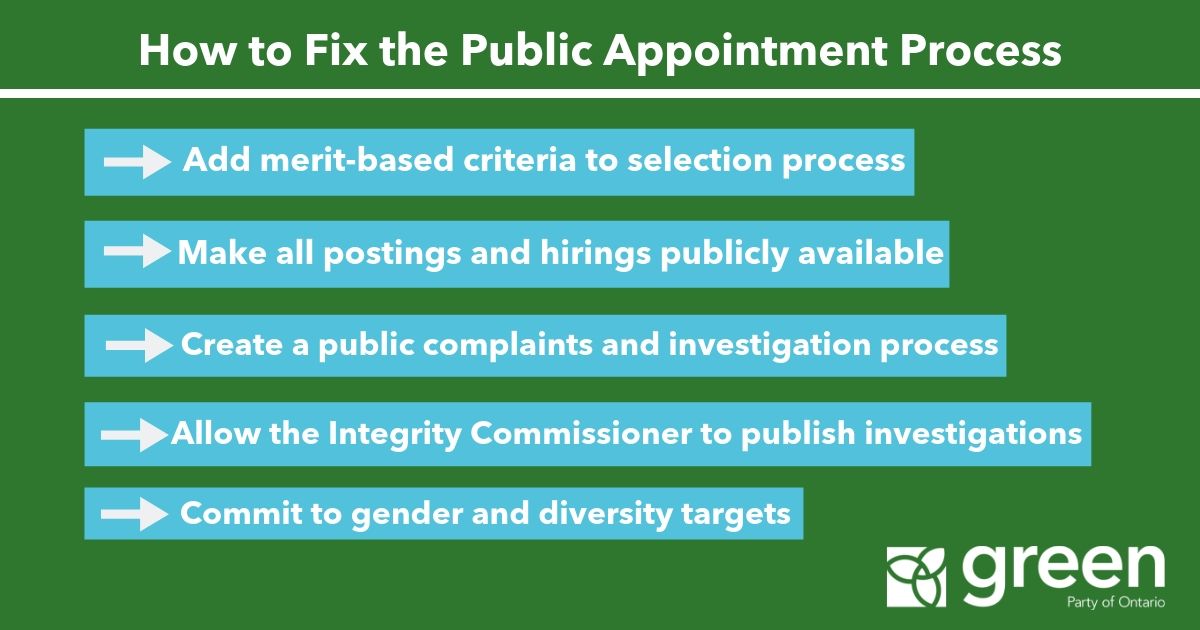 "The underhanded actions of the Premier's Office have exposed the deep problems in the existing appointment process. It is far too easy to give out cushy, publically funded jobs to personal connections. These proposed changes would protect the appointment process from the rampant abuse we have witnessed," said Schreiner. 
Key to Schreiner's recommendations would be the addition of merit based components to the selection criteria for government appointments, which are not in place currently. This would have Ontario mirror the process in place in Ottawa and several provinces. 
"We've seen how people with dubious qualifications have been awarded lucrative positions. This is wrong. Your qualifications should be weighed more heavily than your connections," said Schreiner.
Schreiner's proposal also includes a public complaints process so that concerns of inappropriate appointments can be investigated by an independent party such as the Integrity Commissioner.
On the contrary, the Ford government's review of the process is happening internally, behind closed doors, away from the public eye. 
"The Ford government wants us to believe that it can police itself in reforming the system and unearthing their own indiscretions. In reality, we need an independent party who has oversight power of the appointment process," said Schreiner.
The Green Leader's full recommendations are available MPP Schreiner Recommendations – Public Appointments Process.