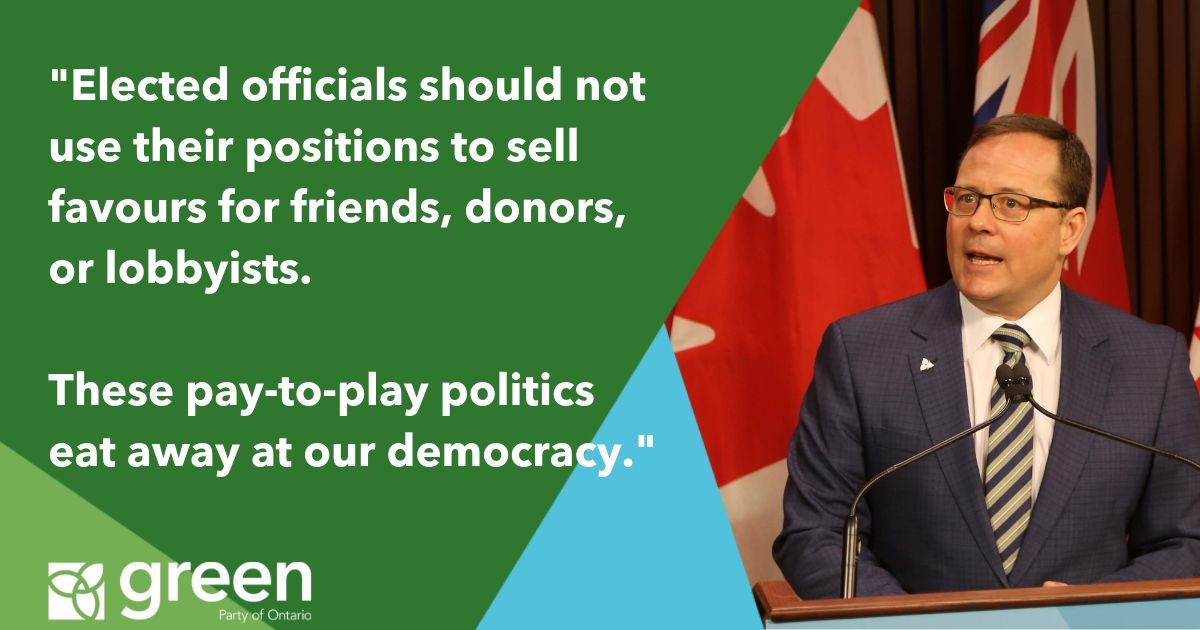 "Doug Ford continues to breathe life into pay-to-play politics in Ontario.
The Premier said that no one can influence him.
But this week he urged Ontarians to buy a certain brand of wine just days after his party received a financial donation from the winery's president – a donation that exceeded the increased limits brought in by Ford last fall.
And we have learned that multiple PC party donors have been rewarded with visits from the Premier and taxpayer funded video-shoots with Ontario News Now.
Doug Ford and the old PC party once railed against this misuse of tax dollars and insider access by elite donors.
Now they're knee-deep in it.
Elected officials should not use their positions to sell favours for friends, donors, insiders or lobbyists.
Yet we continue to learn of the multiple avenues through which PC donors and friends of the family exert influence on Ford's government.
When called out last week for receiving high-level political advice from major lobbyists, Ford refused to acknowledge the obvious conflict of interest.
The Premier might not see it, but his pay-to-play politics eat away at our democracy and discredit his claim of being 'for the people.'"