For more information, please contact
Cecilia Stuart
Needs-based autism plan a must for children and families
July 29, 2019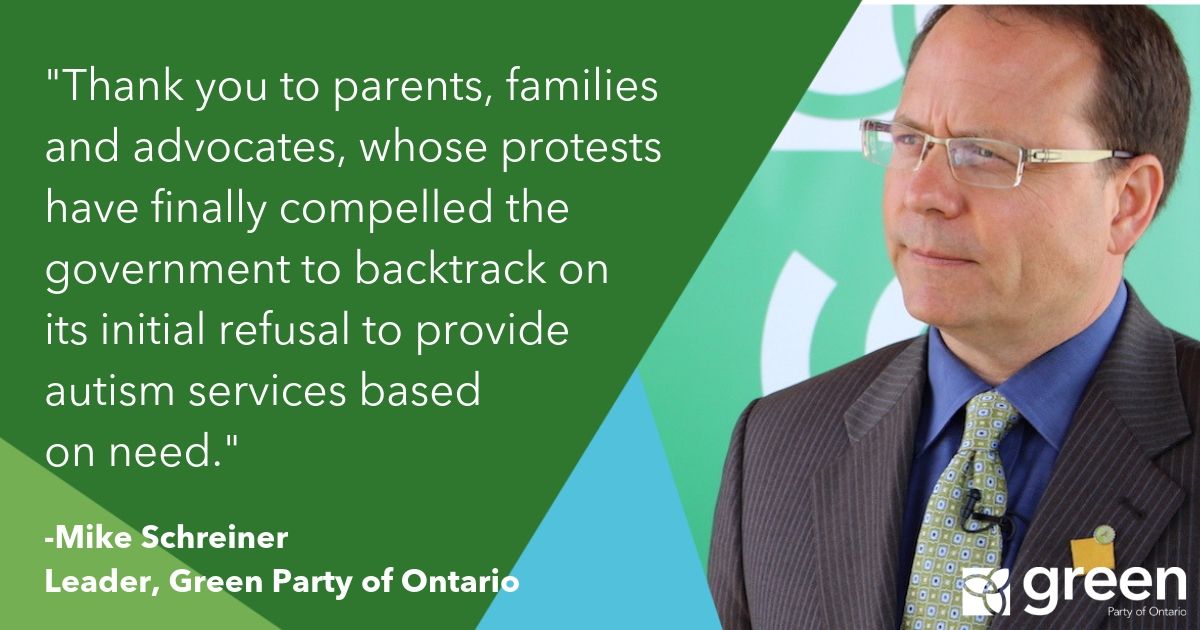 TORONTO — Mike Schreiner released the following statement after the province announced it would move to a needs-based funding model for autism:
"After putting families, service providers and educators into chaos over the past year, the Ford government is finally doing what they should have done last summer—consult with families. 
Parent protests have forced the government to finally backtrack on its refusal to provide services based on need.
And while today's announcement is a step in the right direction, it is will not reverse last Friday's announcement by KidsAbility to lay off half its autism staff.
The government must completely overhaul its autism plan instead of piecemeal changes in response to the bad news it has received over the past six months.
Now that the new Minister has taken this step, I urge him to present a comprehensive plan that:
1. Invests funds in evidence-based autism therapy;
2. Gives funding to children and their families based on need without caps based on age or income;
3. Provides a balance of direct funding and direct service to families so that they have choice;
4. Supports schools and classrooms to provide autism services; and
5. Provides people-centred support for adults with autism and developmental disabilities
With the new school year starting in a month, it's especially important for the government to be clear about classroom plans and supports for children with autism."
-30-