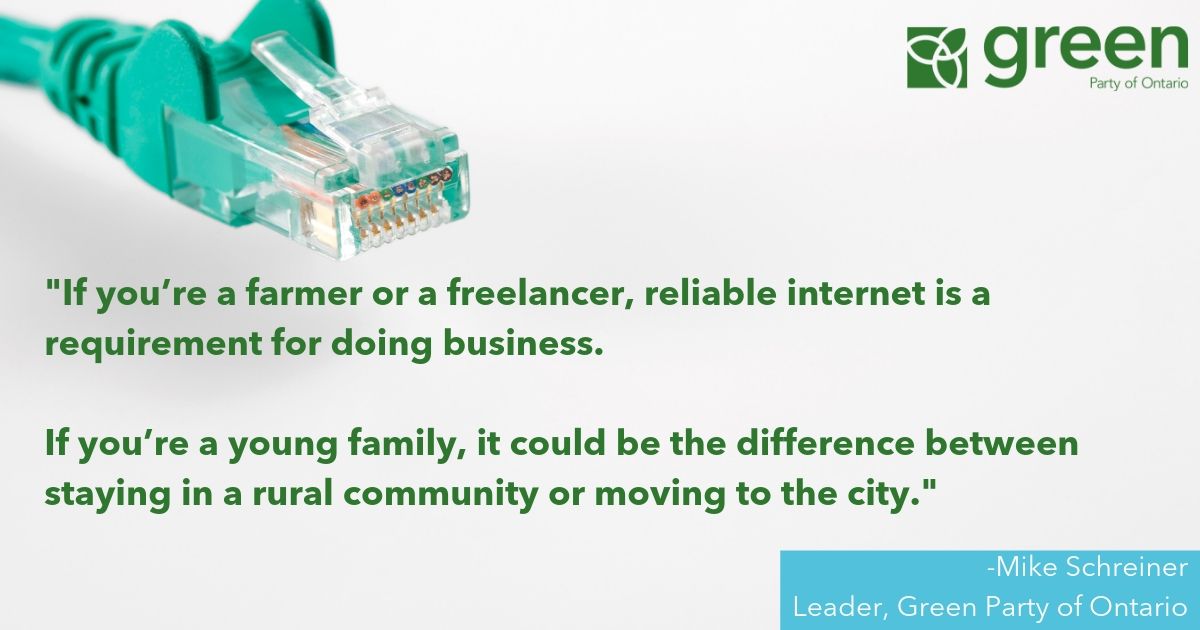 "Expanding broadband services is essential to the economic health and quality of life for rural communities. 
But this announcement represents a $100 million per year cut compared to what the previous government had pledged in 2018, meaning rural communities will continue to be underserved.
This insufficient commitment to rural broadband does not square with the Premier's Open for Business agenda. 
Over and over again people in rural areas tell me how poor internet connectivity is a drain on their businesses and their connections with friends, family and the outside world. 
We should treat reliable rural broadband as a necessity, not a bonus, in rural Ontario. 
If you're a farmer or a freelancer, it's a requirement for doing business. 
And if you're a young family who wants to use the Internet like everyone else – from social media to online banking to education – then it's the difference between staying on the farm or moving to the city. 
Keeping family farms prosperous and rural communities thriving requires an increased investment in rather than a cut to Internet service."