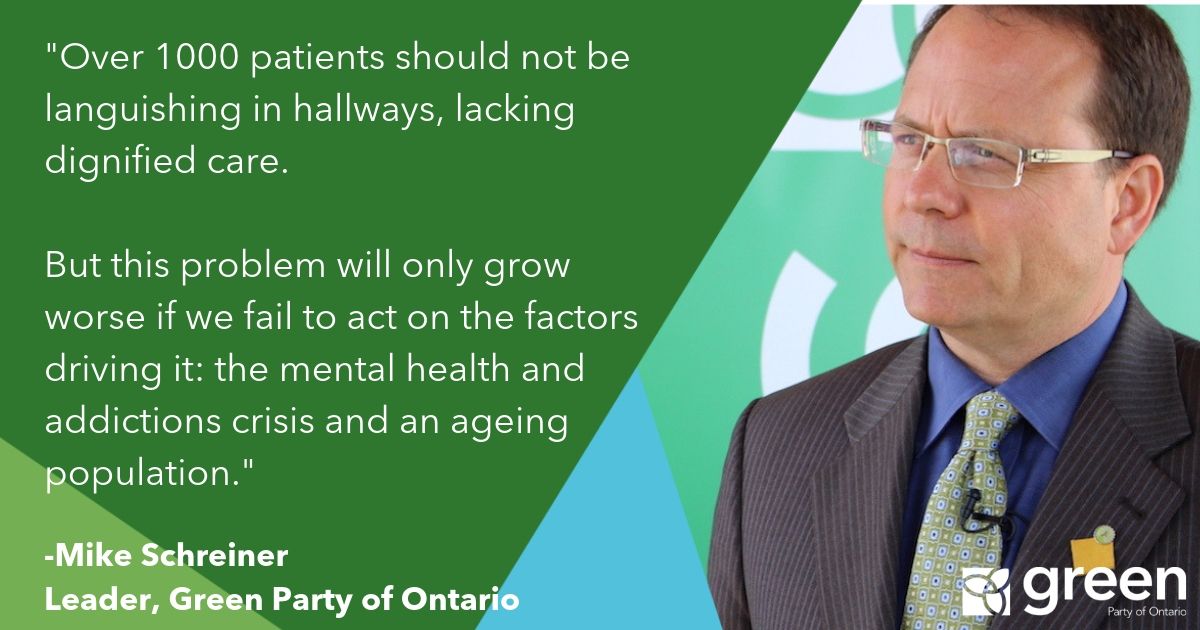 "Doug Ford is better at making promises than he is at keeping them.
It's troubling that the Premier and Health Minister disagree on the timeline for ending hallway health care. The contradiction does not inspire confidence that there is a real plan to tackle the problem. 
And certainly the decision in this year's budget to restrict health care funding below inflation will not help the situation.
Over one thousand patients should not be languishing in hallways, lacking dignified care. 
But this problem will only grow worse if we fail to act on what is driving it: the mental health and addictions crisis and an ageing population. 
The government must show us a plan for providing quality, accessible care to these populations, outside of emergency room hallways. The must show us a plan for primary health care reform where everyone has access to a primary health care team.
And above all else, we need to replace our sick care system with a true health care system. 
This means investing in community care and preventative solutions that will keep people healthy in the first place."