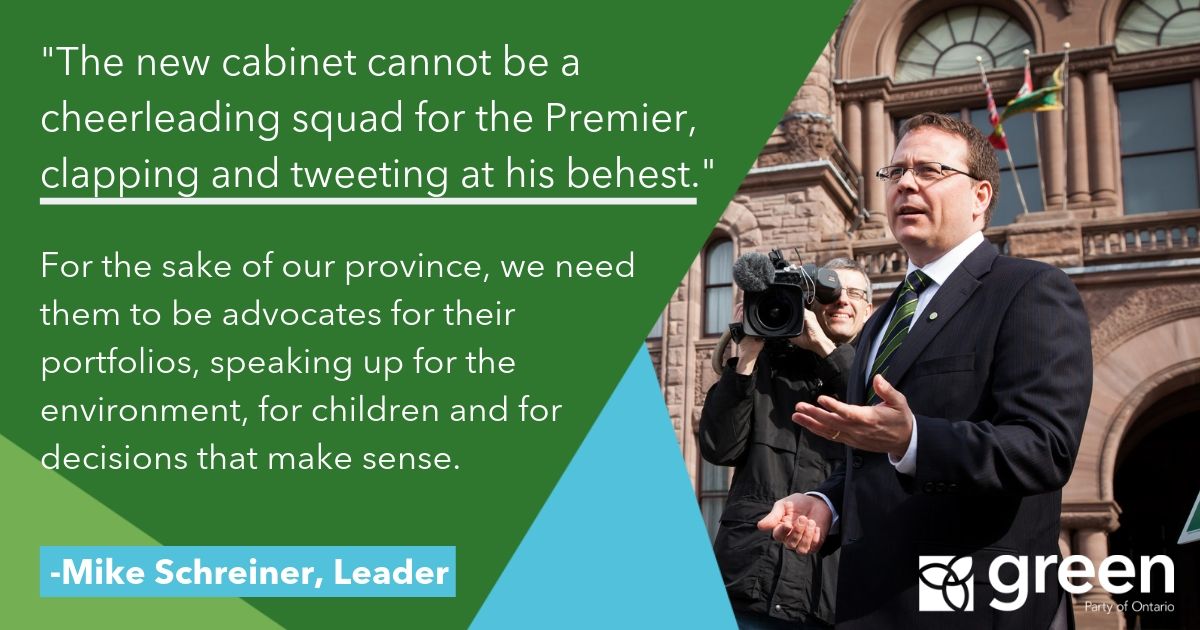 "Premier Ford's cut first, consult later approach to governing will not be fixed by rearranging the deck chairs at the cabinet table.  A cabinet shuffle of this magnitude shows there are deep problems in his government.
But Ford's problem is policy and process, not personnel. The people of Ontario simply don't like his austerity measures and his attacks on the people and places we love.
And while I congratulate the new members of cabinet and look forward to working with them, I urge them to use their influence to encourage the Premier to change course away from his ego-driven agenda.
People want access to education, health care and social services more than they want greater access to beer and gambling. People see through the Premier's need for immediate gratification when they experience the pain of his back-of-the-napkin plans.
I commend the government for splitting up the health portfolio to tackle the crises of mental health and long-term care. Now they must follow it up with real action to get seniors and those struggling with addiction the access to care and services they need.
The new cabinet cannot be cheerleaders for the Premier, clapping and tweeting at his behest.
For the sake of our province, we need to them to be advocates for their portfolios, speaking up for the environment, for children and for decisions that make sense, rather than reciting talking points."