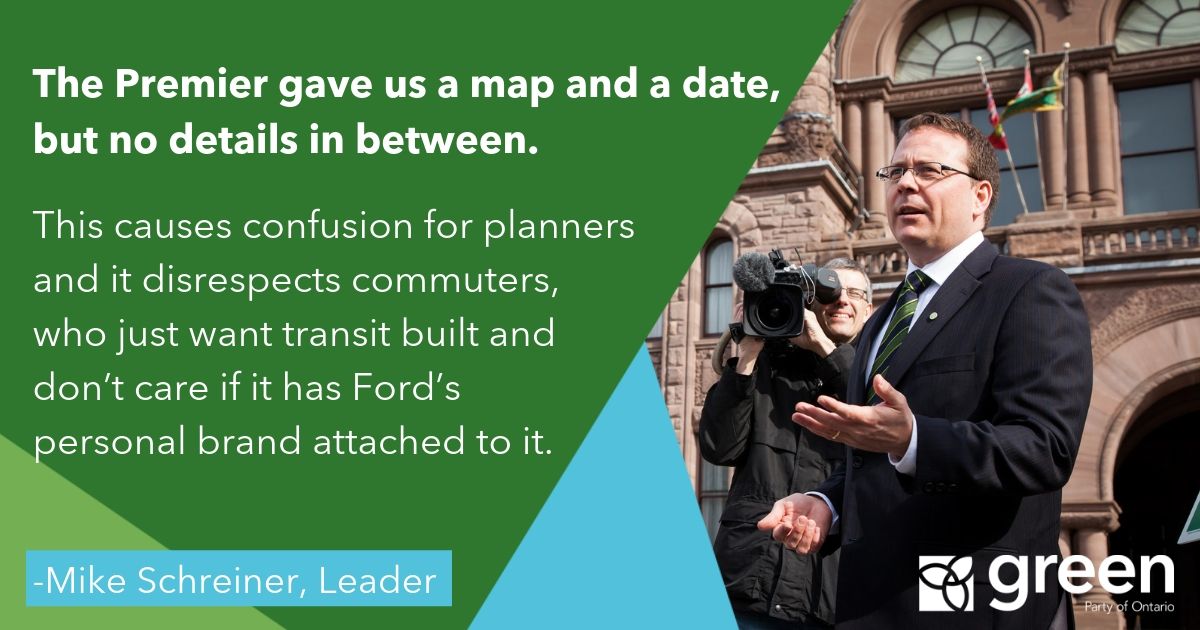 "Ford's announce-first, think-later approach is causing the City of Toronto to lose valuable time on the city's most urgent transit priority while the government plays duck-and-run for five months.
I understand why transit experts are pressing pause rather than wasting money on something that doesn't fit the Premier's back-of-the-napkin transit map.
But I wish the Premier had the same respect for the time and resources already poured into the downtown relief line.
He has given us a map and target date, but no details in between.
This causes confusion for the experts tasked with putting these plans into action.
And it disrespects commuters who just want transit that works and don't care if the new line has Doug Ford's personal brand attached to it.
These delays will continue as long as the Premier puts ego before evidence."