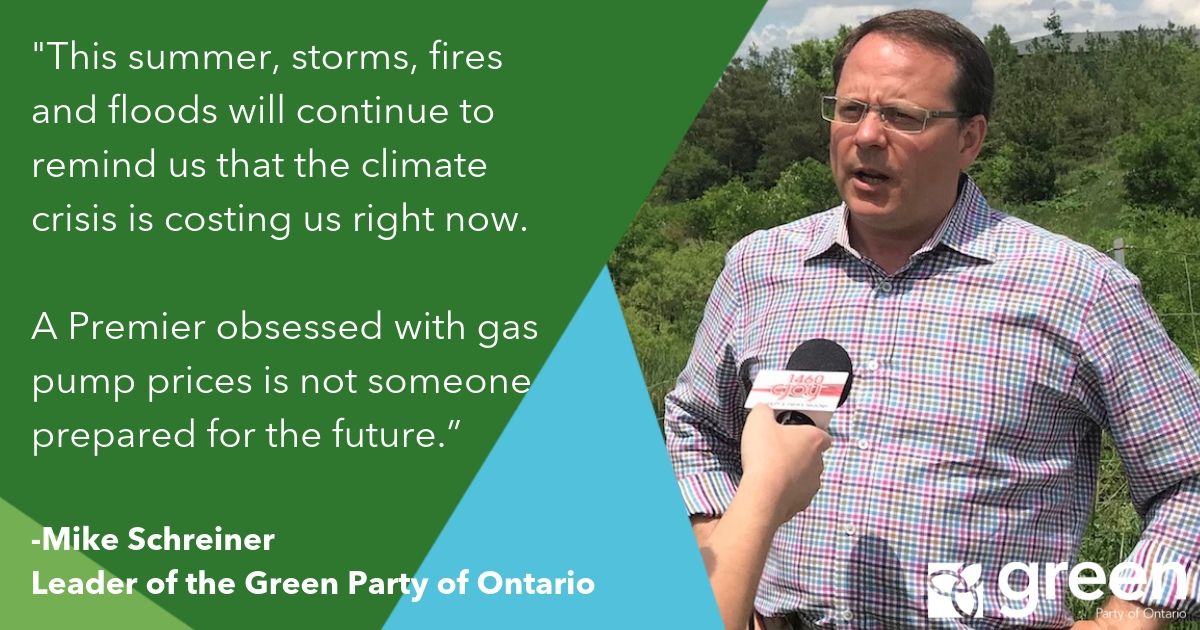 "Premier Ford is wasting your tax dollars on sabotaging climate solutions and campaigning for the federal Conservatives even though Andrew Scheer has put him in the penalty box until after the election.
This summer, fires and storms will remind us that the climate crisis is costing us right now.
Yet the Premier wants to divide Ontarians over climate action, overstepping his power and wasting the time of law enforcement on a politically charged, anti-science campaign.
This tells victims of floods and fires that they don't matter.
It signals that Ontario wants no part of the $26 trillion global clean economy.
If gas stations want to push back against Ford's sticker farce, they can voluntarily display our climate change stickers free of charge at www.climatecosts.ca.
Quite simply, a Premier obsessed with gas pump prices is not someone prepared for the future."