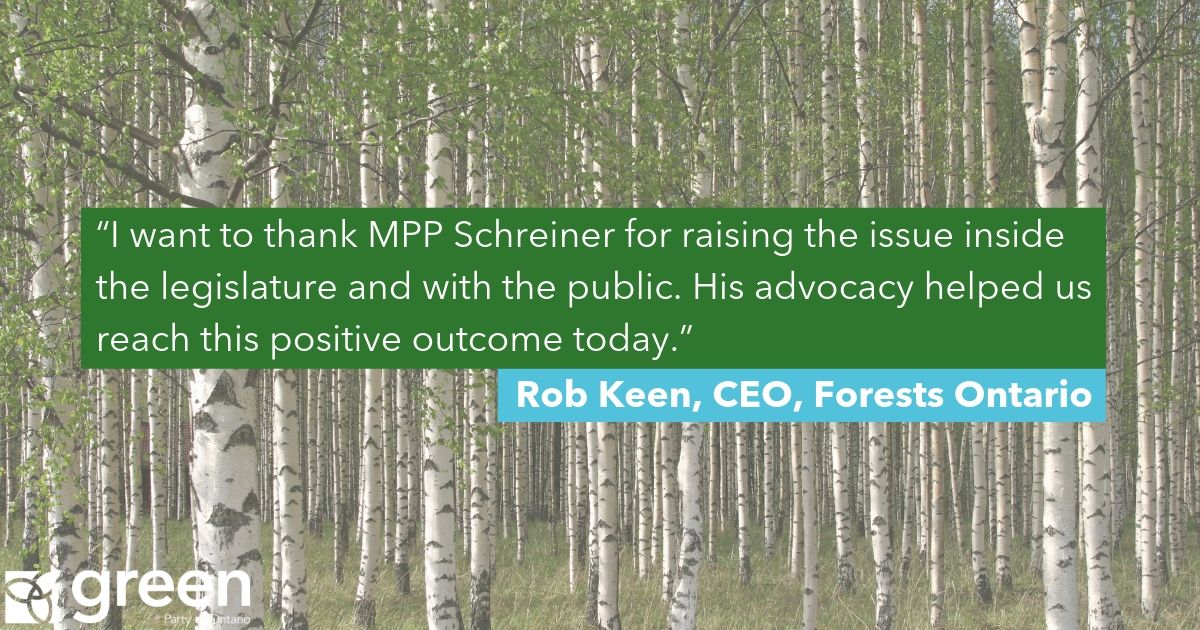 "This is a good news story about another level of government making up for Ford's absence of leadership. I am relieved Forests Ontario has received a stay of execution allowing them to continue replenishing the severely depleted tree cover in southern Ontario," said Schreiner.
Schreiner used his position as a Green MPP to raise awareness about the program, which delivered $82 million annually in environmental benefits and created hundreds of local jobs.
"I want to thank MPP Schreiner for raising the issue inside the legislature and with the public. His advocacy helped us reach this positive outcome today," said Rob Keen, CEO of Forests Ontario.
Forests are essential for preventing flooding and erosion, and scientists point to massive reforestation as our best hope of staving off the climate catastrophe. Yet, despite public blowback over his decision to axe the program, the Ford government remained obstinate.
"I'm disappointed the Premier continues to ignore the value of tree planting and mislead the public with speculation the private sector could step in. But frankly, it's consistent with his efforts to sabotage climate action, from cancelling pollution pricing to gutting the Endangered Species Act," said Schreiner.
"Today I'm just happy that an essential program for increasing tree cover in southern Ontario will continue."