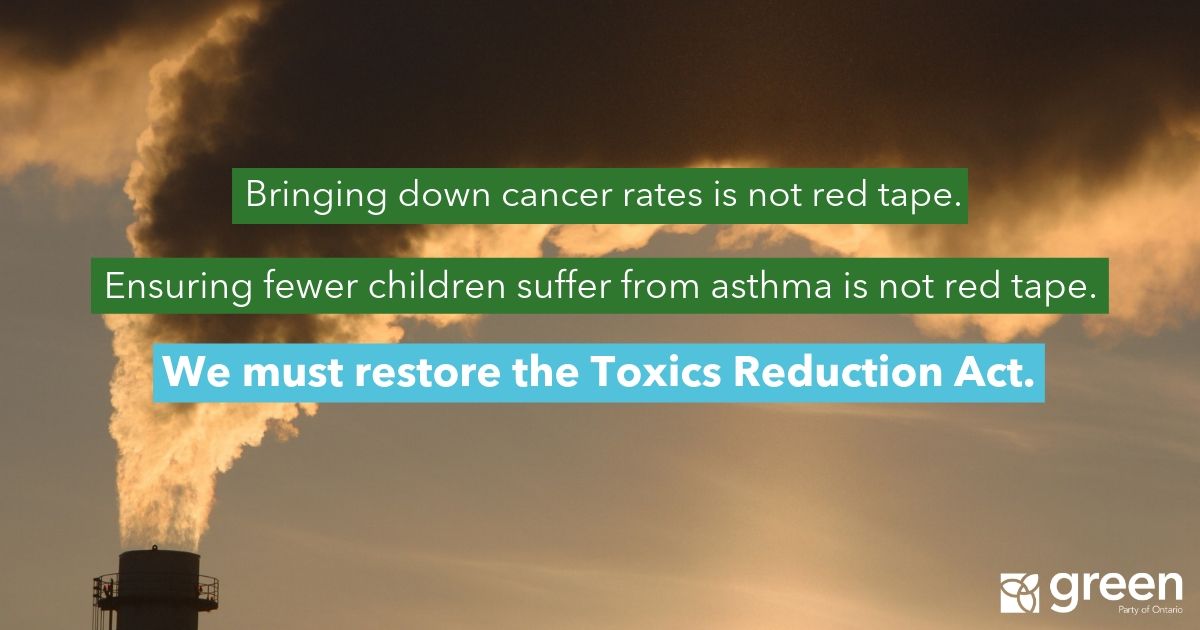 "Pollution kills.
This research confirms that lives are at risk if we fail to regulate the dangerous chemicals released into our air and water.
People in big cities deserve peace of mind that their government is working to protect what matters most – their health.
But instead Premier Ford has been on a mission to slash environmental laws under the excuse of cutting red tape.
This report is highly incriminating for a government that just a few months ago passed legislation to repeal the only provincial law focused on the reduction of toxic chemicals by companies.
Bringing down cancer rates is not red tape.
Ensuring fewer children suffer from asthma is not red tape.
I am calling on the government to restore and strengthen the Toxic Reductions Act and to act swiftly to address the health concerns raised in these reports."