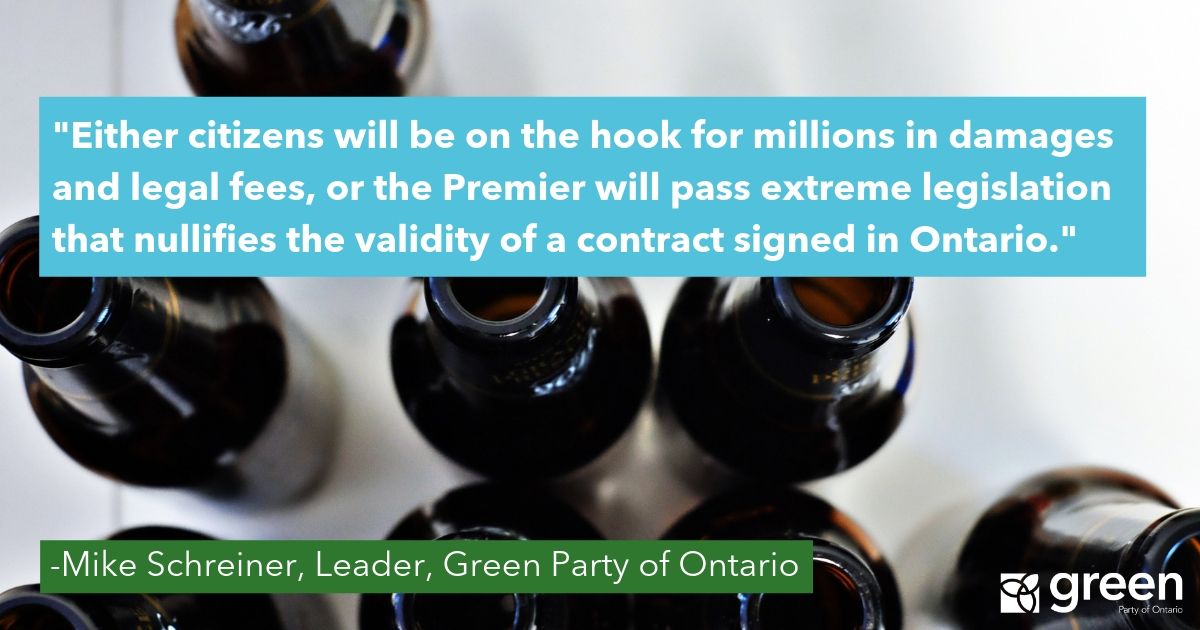 "Border signs and license plates can say one thing, but the Premier's actions are what really matter to the business community.
And today he once again told them a contract signed with the government is not worth the paper it is written on.
By refusing to negotiate a responsible settlement with the Beer Store, the Premier has set the stage for two bad scenarios.
Either citizens will be on the hook for millions in damages from a broken contract, or the Premier will pass extreme legislation that nullifies the validity of a contract signed in Ontario.
The Chamber of Commerce already warned the Premier about this behaviour when he ripped up clean energy contracts in the summer.
But clearly his drive for immediate gratification prevails over sensible decision-making."