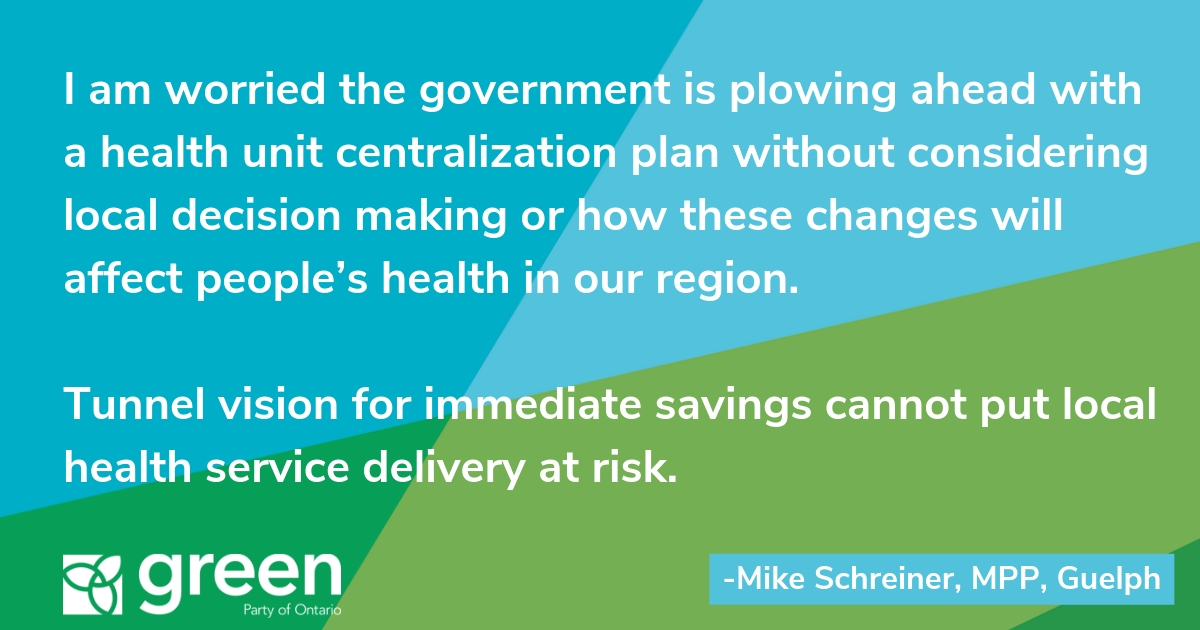 "I am concerned about reports that Wellington-Dufferin-Guelph Public Health may be merging with Peel, Waterloo and Halton, creating one of the largest public health units in the province.
This reported merger raises concerns of whether Mississauga and Brampton are appropriate partners for Guelph, Wellington and Waterloo. Public health needs in the Guelph region are different than those in the GTA.
This proposed region spans a massive area geographically and includes a diverse mix of urban, peri-urban and rural communities.
I am worried the government is plowing ahead with a centralization plan without consideration for local decision making or how these changes affect people's health in our region.
Tunnel vision for immediate savings cannot put local service delivery at risk."