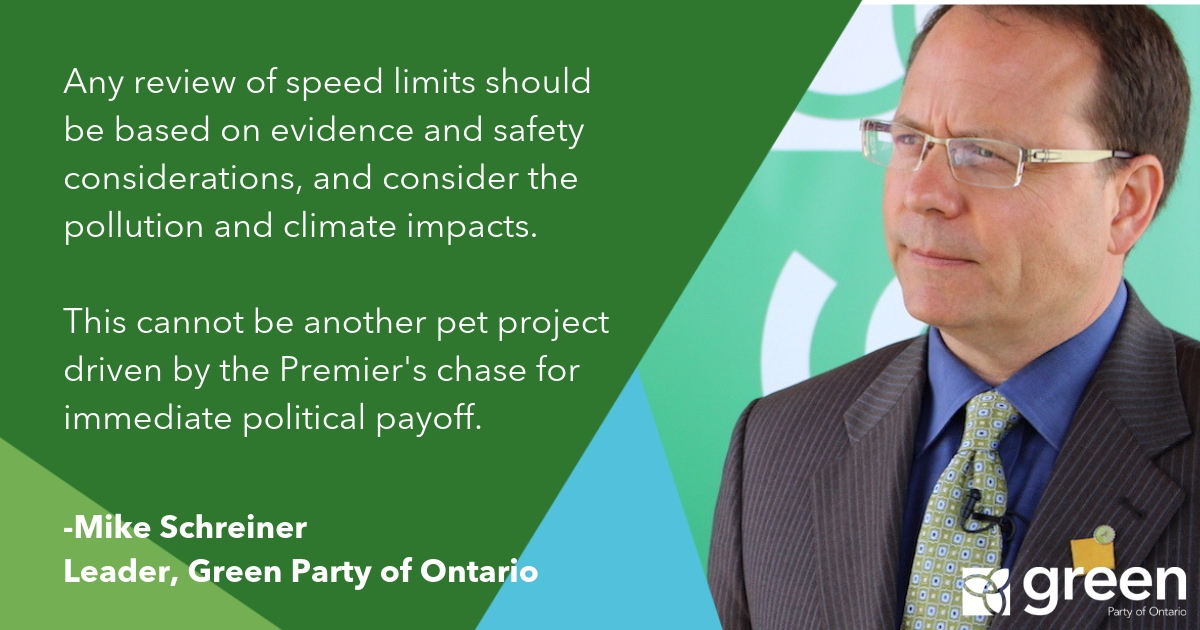 "I support an evidence-based review of speed limits on the 400-series highways with safety being a top priority. Such a review must be driven be experts and safety consideration, and not by Doug Ford's need for immediate political payoff.
These are some of the busiest highways in North America, and so an investigation into the possibility of raising speed limits could be worthwhile, particularly if we can learn from the experiences of other jurisdictions.
But whether it's license plates or earlier drinking hours, Ford continues to chase ideas that grab headlines instead of addressing the pressing issues that need our government's attention, whether it's mental health, housing, or the climate crisis.
And raising speed limits on highways is not a silver bullet for relieving congestion and gridlock.
We need investments in regional transit – such as two-way, all-day GO between Toronto and KW – that will truly get Ontario moving, while taking seriously our obligation to reduce transportation emissions.

Any analysis should fully consider the impacts on GHG emissions since transportation is Ontario's largest source of carbon pollution. Internal combustion vehicles typically burn more fuel at higher speeds, yet another reason why we should be supporting the shift to electric vehicles.
Sadly, this government has shown nothing but hostility to clean driving vehicles, cancelling EV rebates, ripping out infrastructure and removing building code requirements for EV charging"