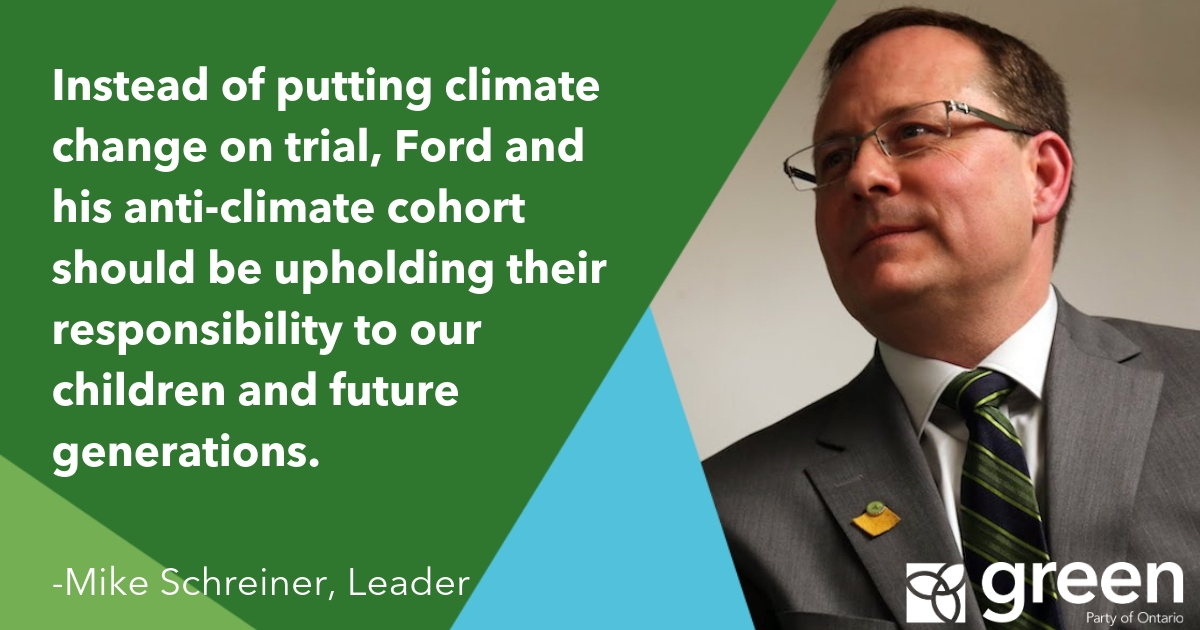 "Today's decision by the Saskatchewan court is a blow to the Premier's campaign to sabotage climate solutions and a victory for youth rallying across Canada today for the Global Climate Strike.   
The judges ruled that climate change is a vital national issue, something that Ford and his conservative allies fail to grasp as they go to the wall to sabotage national action.
The result does not bode well for the Premier's own case against pollution pricing, which is supported by Nobel Prize winning economists as the best way to reduce emissions.
The floods ravaging parts of Canada show Ford is on the wrong side of history and should stop emptying the public purse to sabotage climate solutions.
Instead of putting climate change on trial, Ford and his anti-climate cohort should be upholding their responsibility to our children and future generations."