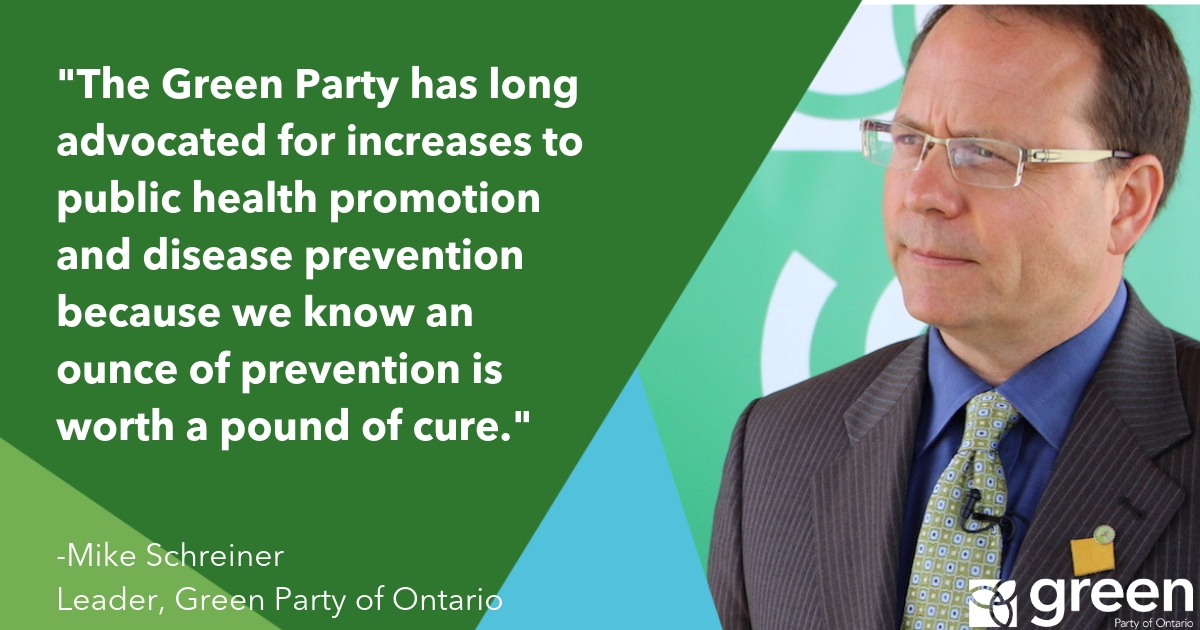 "Cuts to disease prevention, student nutrition and water quality put public health at risk and will increase costs in the long run.
The Green Party of Ontario has long advocated for increases to public health promotion and disease prevention because we know that an ounce of prevention is worth a pound of cure.
But a Premier obsessed with stickers and slogans doesn't have much patience for things that don't provide instant gratification.
Whether it's disease prevention, libraries, or endangered species, Ford makes cuts that are back-loaded onto children, vulnerable groups and the environment.
These cuts are short-sighted, invite a future public health crisis and will cost us more in the future.
Ford looks for instant political payoff from buck-a-beer populism, while the damage of his cuts will be felt for years to come."