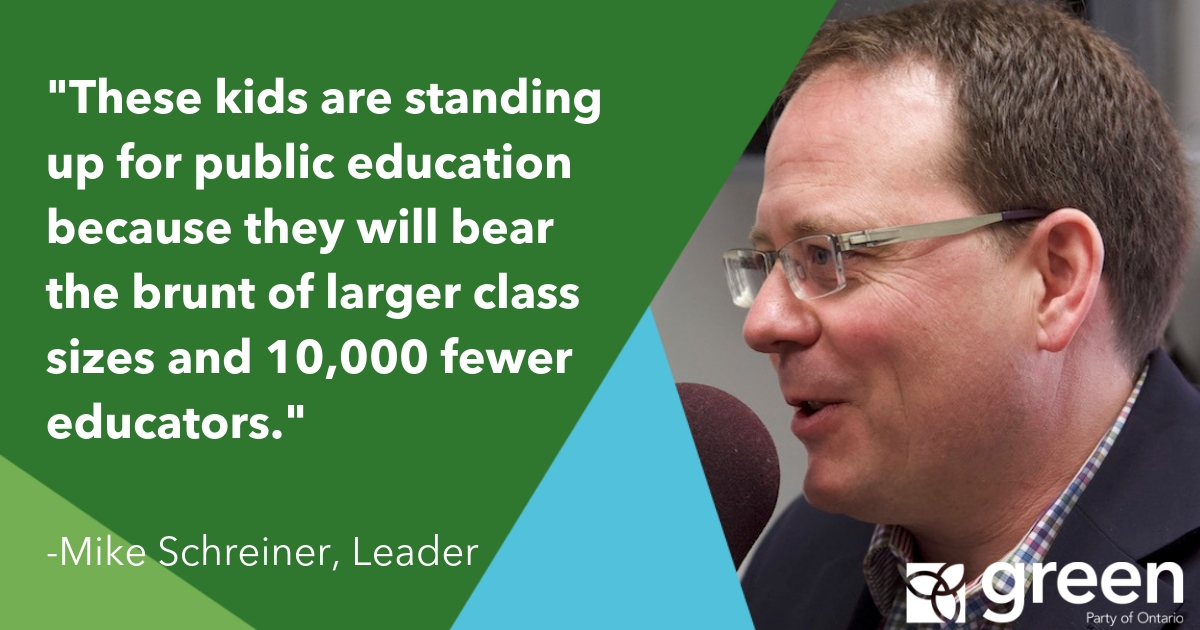 "Young people showing leadership and standing up for their rights deserve to be listened to, not patronized. But instead of trying to understand why thousands of students are walking out of class today, the Premier is pretending they are being brainwashed.  
These kids are standing up for public education because they will bear the brunt of larger class sizes and 10,000 fewer educators. They are defending their future, just like the youth climate strikers demanding a liveable planet.  
I reject any attempt by the Premier or the Education Minister to spin this as a union ploy or to claim that teachers are manipulating students. This is disingenuous and dangerous.
The government's continued attack on teachers and their teaching ability is shameful. Instead of owning up to cuts, the Premier wants to change the channel.
And the proposal for additional math testing is just another way to demonize teachers and create distrust with parents.
The snitch line, large class sizes and barrage of insults do nothing but deter young people from getting into the teaching profession."