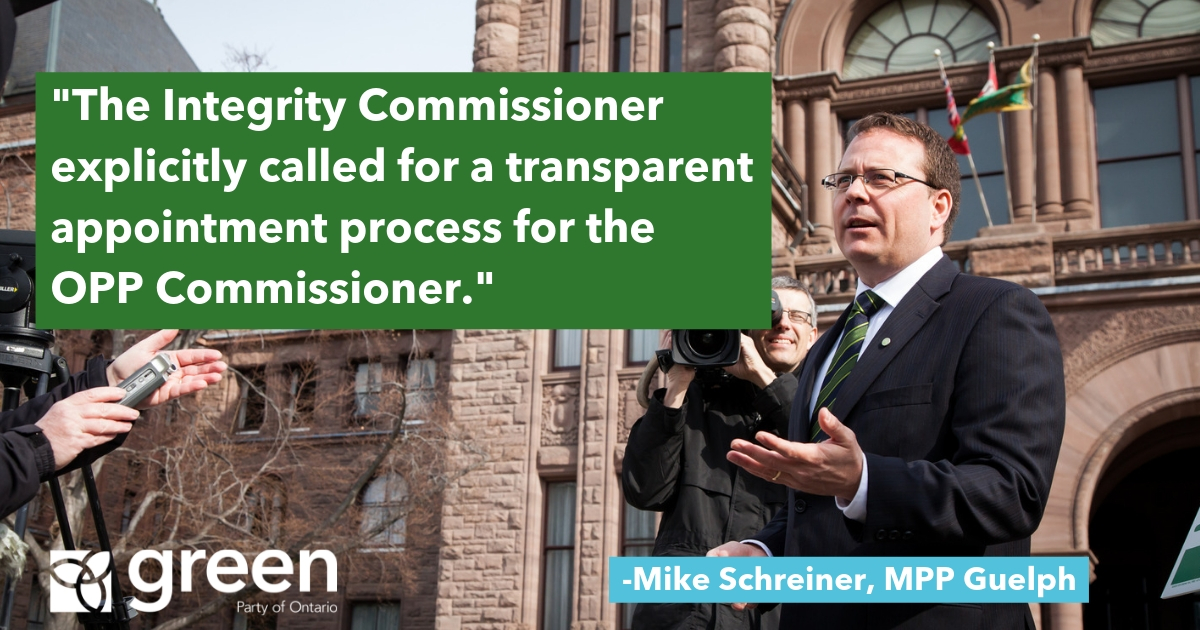 "The Integrity Commissioner's recent report documents how flawed the current process for hiring the OPP Commissioner is.
The Integrity Commissioner explicitly called on MPPs to enact legislation that makes the appointment process more transparent and independent. I am proud to stand alongside MPP Des Rosiers to act on his recommendation with this Private Member's Bill.
I encourage MPPs from all parties to join us in responding to the Integrity Commissioner's call to fix the flawed process before the next OPP Commissioner is appointed.
The public must have confidence in the integrity of the OPP. Even the perception of political interference undermines public trust.
This bill addresses that concern by establishing an independent process based on the process for the appointment of judges.
MPP Des Rosiers and I are asking fellow MPPs to respect the independent advice of the Integrity Commissioner and support this legislation."