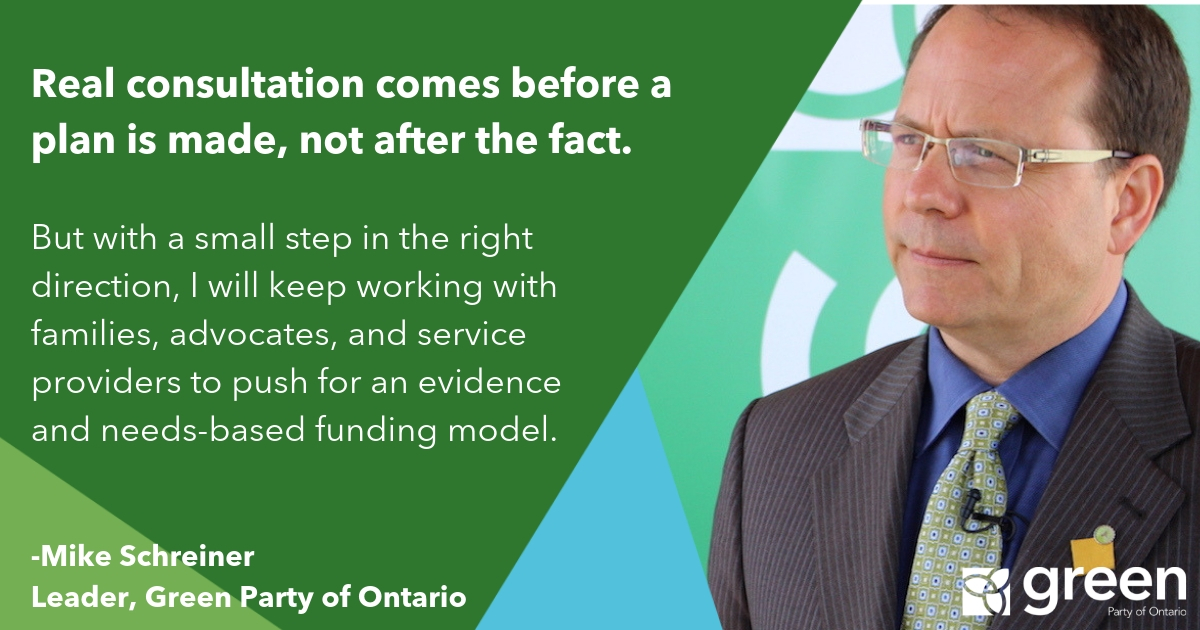 "It should not have taken two months of sustained protest for Premier Ford to clue in that consultations are essential for delivering a credible autism program.
Real consultation comes before a plan is made, not after the fact. But instead of listening to parents and experts, the government spent the last two months defending a broken plan that went into effect yesterday.
These consultations do not fix the fact that the government created chaos for children, families, service providers and educators. Today's announcement does not change the fact that service providers are being laid off across Ontario because the government is relying solely on a direct funding that does not work for all families.
We wouldn't be in this mess if the Premier hadn't rushed through changes that seem mainly motivated by a desire to undo everything the Liberals put in place.
I've spent months listening to the concerns of families, advocates and experts with this autism plan. I will  amplify these voices through the consultation that the government has finally conceded to.
With another small step in the right direction, I will keep working with families, advocates, and service providers to push for an evidence and needs-based funding model that is desperately needed."