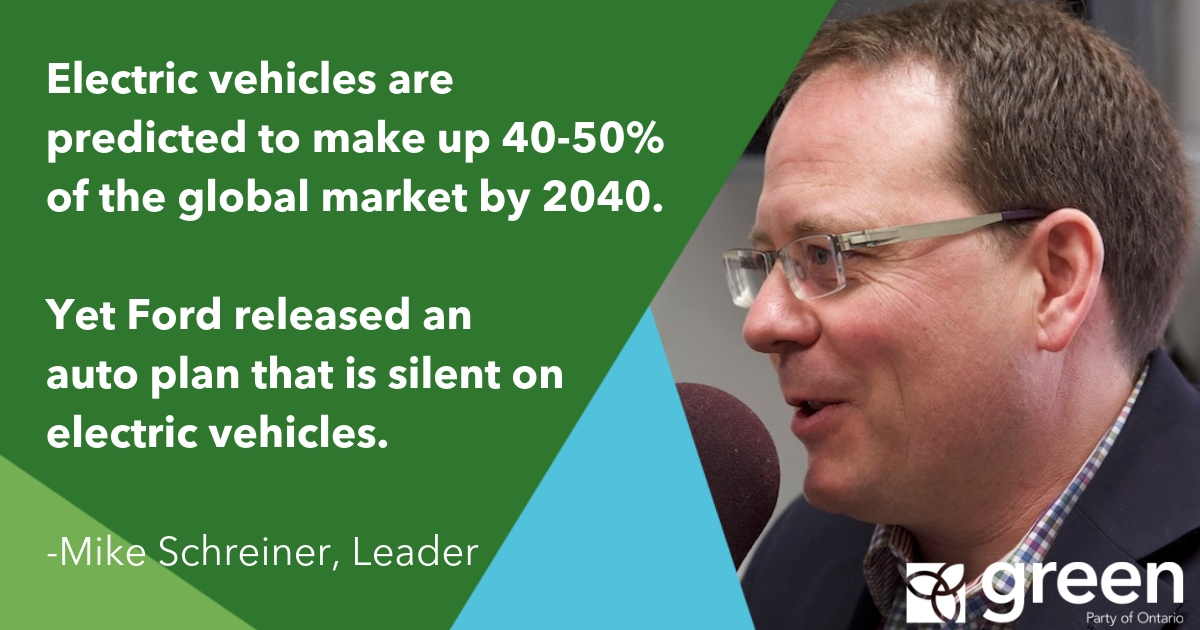 "My heart goes out to the workers and their families whose livelihoods have been turned upside-down by this announcement. I support any efforts that can be made to save those jobs and find alternative positions for these highly skilled auto workers.
The auto sector is changing rapidly and Ontario must get on-board or risk falling behind.
$255 billion is being spent by companies on R&D for electric vehicles through 2023, which are expected to make up 40-50% of the global market by 2040. Yet the Ford government is willfully ignorant to these trends, releasing an auto plan in January that is totally silent on electric vehicles.
While China and India set phase-out dates for internal combustion vehicles, the Ford government coordinates photo-ops at the pumps to sabotage climate solutions.
Ontario should be competing to attract jobs in the $26 trillion global clean economy rather than chasing them away with its hostility to the low-carbon economy.
The future of driving is electric. Ford must give up his obsession with pump prices and start helping drivers and job creators to get with the times."