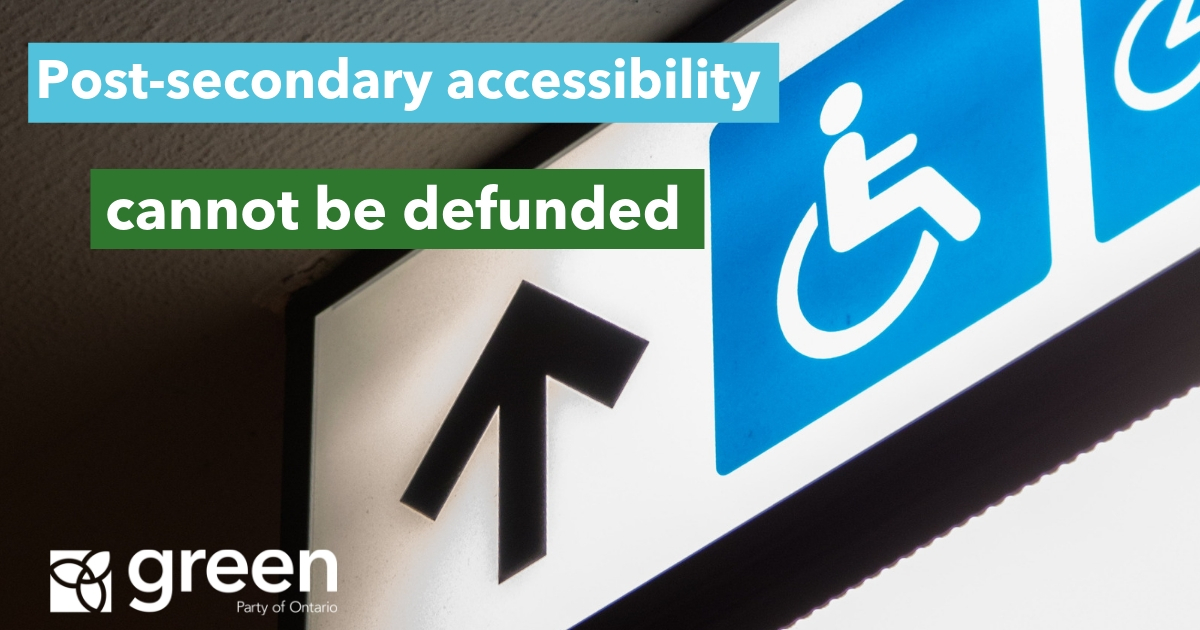 "The Minister must immediately clarify which on-campus services will be negatively affected by the Student Choice Initiative.
It is unacceptable that the Ford government would even consider making on-campus accessibility and disability services optional.
The province is already off track to meet its 2025 targets under the Accessibility for Ontarians with Disabilities Act. Depriving campuses of guaranteed funding for accessibility sends the wrong signal about this government's interest in making Ontario fully inclusive.
I am worried the entire Student Choice Initiative is a recipe for creating inequality on campus and undoing the hard work of students to make campuses inclusive spaces for people of all races, genders and abilities.
The government must stop its 'Cut first; Think later' approach and start considering the real world consequences of its decisions."