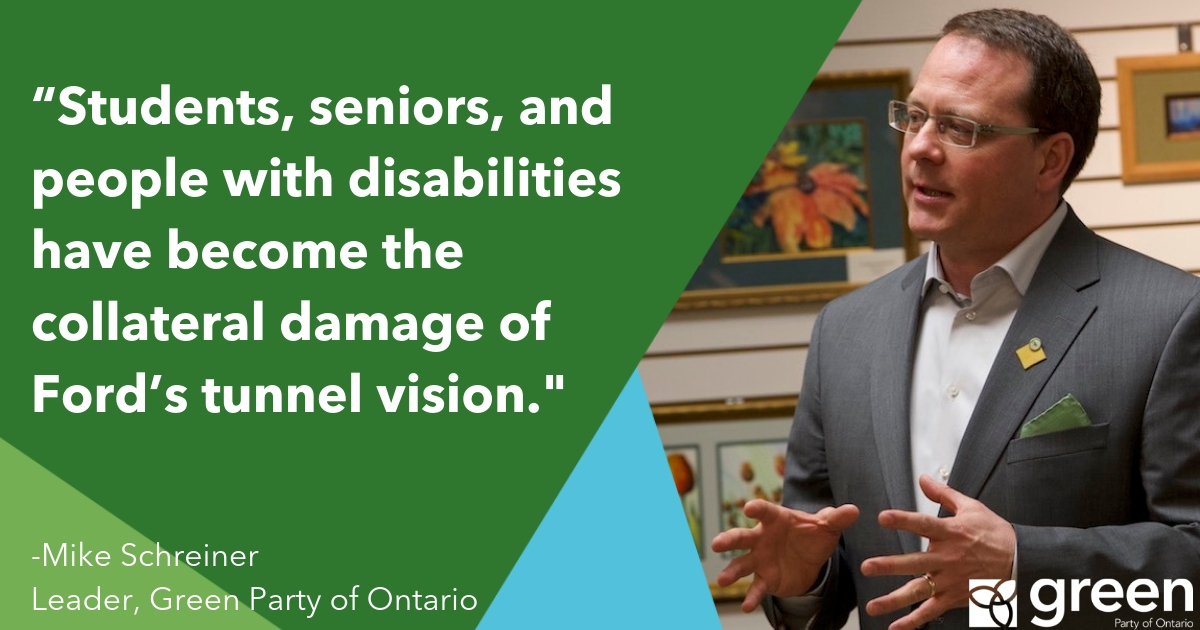 "Students, seniors, low-income earners and people with disabilities have become the collateral damage of Ford's tunnel vision.
It's no surprise a class-action suit was launched today by some participants of the Basic Income pilot project. Cancelling the pilot early is yet another example the Ford government's recklessness that keeps lawyers employed, but leaves others out in the cold.
People enrolled in the Basic Income Pilot were turning their lives around with education, new skills and employment and decent housing.
Unfortunately, they had the rug pulled from under them when the PCs broke their election promise and cancelled the pilot early.
It is not fair that these individuals and families have been left to scramble.
Ontario's social welfare system is broken, burying people in red tape and keeping them in poverty. A guaranteed basic income could cut out this bureaucracy and empower people to make their own financial decisions.
A government that is serious about fiscal responsibility would have at least waited for the results of this project to come in.
But instead Ford chose populism over evidence, crushing a promising solution."