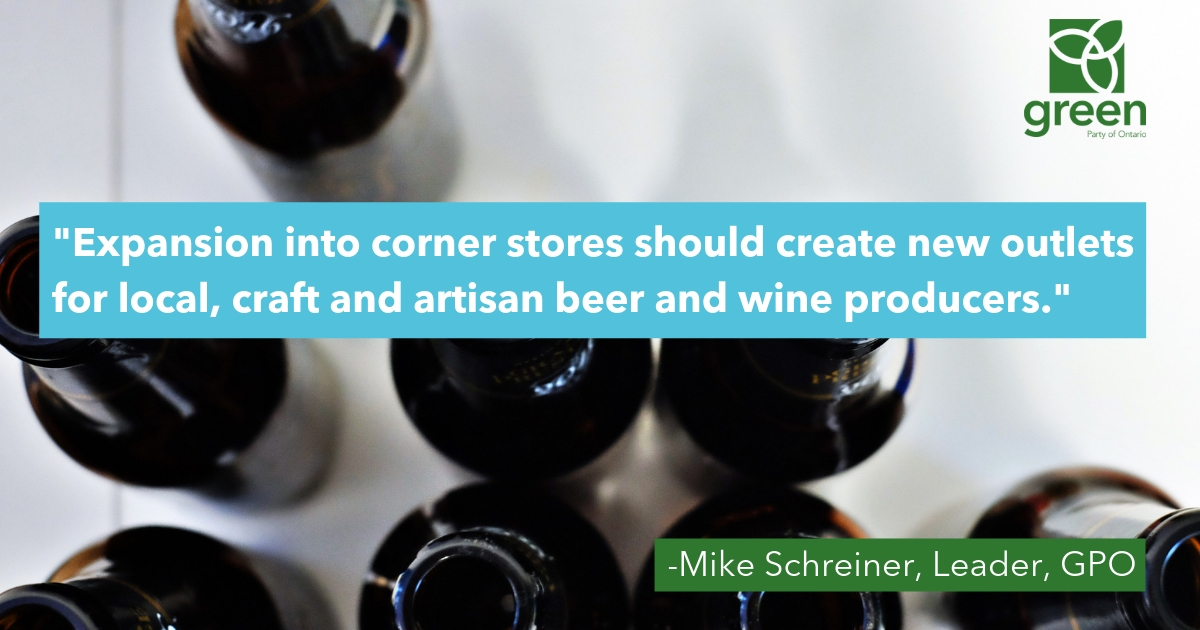 "Any changes to beer and wine sales should benefit local producers first and foremost.
I think the province should explore establishing stores that promote local producers, whether its craft beer and cider, VQA wines or artisan distillers.    
Any expansion into corner stores should be focused on liberating local beer, creating new outlets for local, craft and artisan producers. Big beers already get a pretty good deal in Ontario.   
I hope this government's obsession with buck-a-beer does not drive the changes they introduce.
Such an approach would only hurt local craft brewers, cideries, and distillers who are working to grow this industry right here in Ontario."