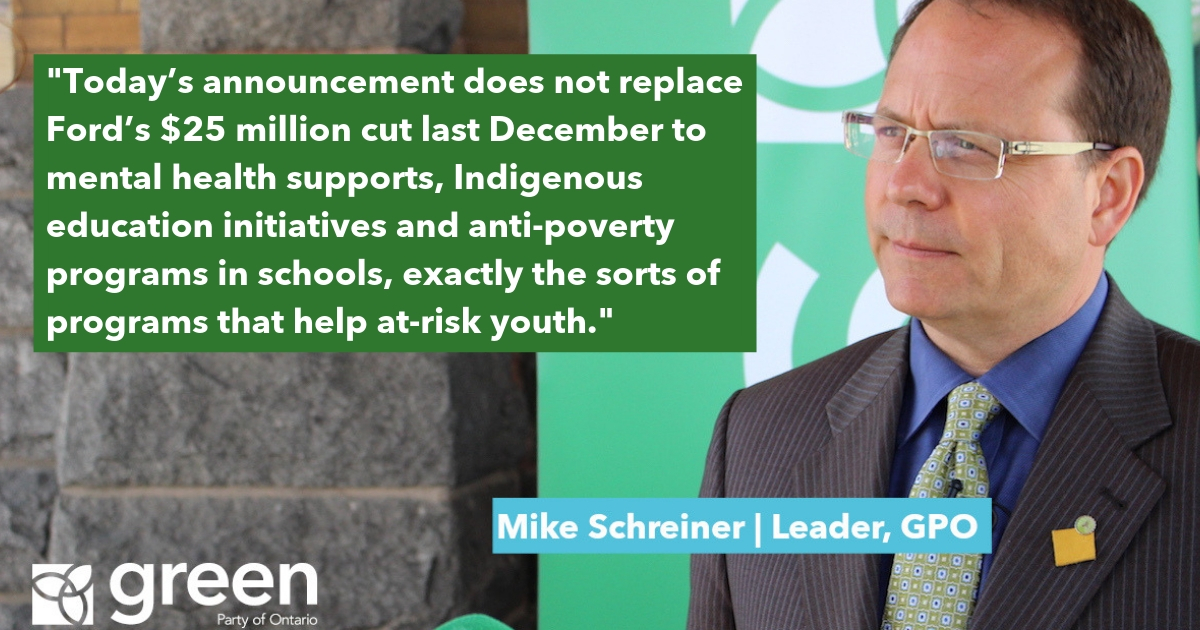 "We need to tackle the problem of gun violence to keep communities safe.
There have been far too many shootings in the province in the last year alone, and I will work with governments at all levels to reduce gun violence.
But I challenge the Ford government to focus on the root causes of violence in an effort to prevent violence in the first place.
Today's announcement does not replace Ford's $25 million cut last December to mental health supports, Indigenous education initiatives and anti-poverty programs in schools, exactly the sorts of programs that help at-risk youth.
The impact of these cuts will far outweigh the small amount of money for youth prevention initiatives being announced today.
The government should restore funding for these programs if it is serious about reducing gun violence.
We must also ensure that any funding for guns and gangs does not restore discriminatory practices such as TAVIS, which led to high rates of carding and damaged relationships with racialized communities.
Oversight and transparency will be critical as the gangs and guns initiatives roll out."