For more information, please contact
Cecilia Stuart
Government must end silence on animal cruelty laws
March 25, 2019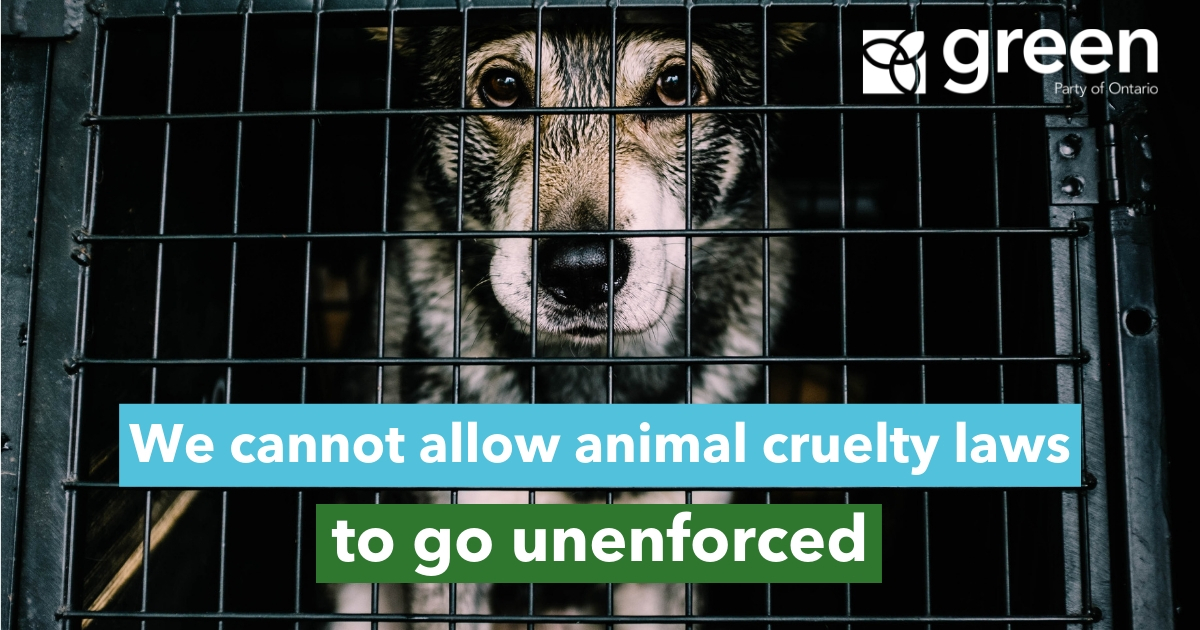 TORONTO — Ontario faces a period of instability in the enforcement of animal cruelty laws following a recent decision by the OSPCA to no longer provide such services.
With just under a week to go before the existing enforcement model is set to expire, the PC government has been silent on a contingency plan to enforce animal welfare laws.
Today, following appeals from constituents, animal welfare advocates, and the Guelph Humane Society, Green Party leader Mike Schreiner asked the Minister of Community Safety and Correctional Services to come forward with a plan and end the government's silence.
In an open letter, Schreiner asked Minister Jones to "immediately commence consultations for bringing the investigation and enforcement of animal cruelty laws under public jurisdiction."
"It's clear this is an untenable situation and we need a new system with public oversight for enforcing these provincial animal cruelty laws, " added Schreiner.
In the meantime, Schreiner is urging the province to adopt transitional measures to help keep animals safe.
In his letter, Schreiner said he supports the request from the Guelph Humane Society and other local humane societies for a temporary extension of their investigation and enforcement authority.
"We need a transition plan that will look out for the well-being of animals and make sure laws continue to be enforced during this period of instability," wrote Schreiner.
-30-