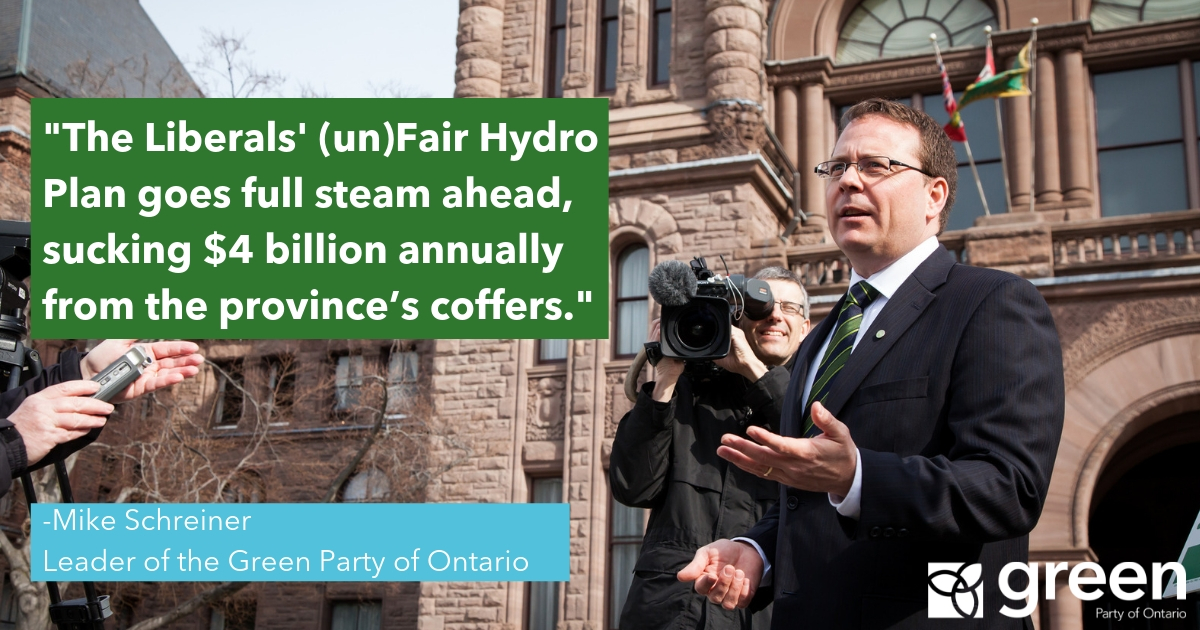 "Tweaking the Liberals' hydro plan won't fix the hydro mess.
After years of railing against the Liberals' (un)Fair Hydro Plan, the Conservatives are merely giving it a new coat of paint. Despite the tweaks announced by the Energy Minister, the (un)Fair Hydro Plan goes full steam ahead, sucking $4 billion annually from the province's coffers.
This is money that should be used to avoid cuts to education, health care, and other public services while moving toward balancing the books.
Across the board subsidies on hydro bills disproportionately benefits the wealthy because people with higher incomes use more electricity. Subsidies should be targeted to low income, rural and remote consumers who need the help the most.
I'm worried that today's announcement might set the stage for the abandonment of energy efficiency efforts while going all-in on expensive, outdated nuclear power. According to the IESO, conservation costs 1.7 cents per kWh. Nuclear costs 8.8 cents per kWh and is set to double over the next decade.
We need to fix the system, not double down on the hydro shell games that will cost us more in the long run."