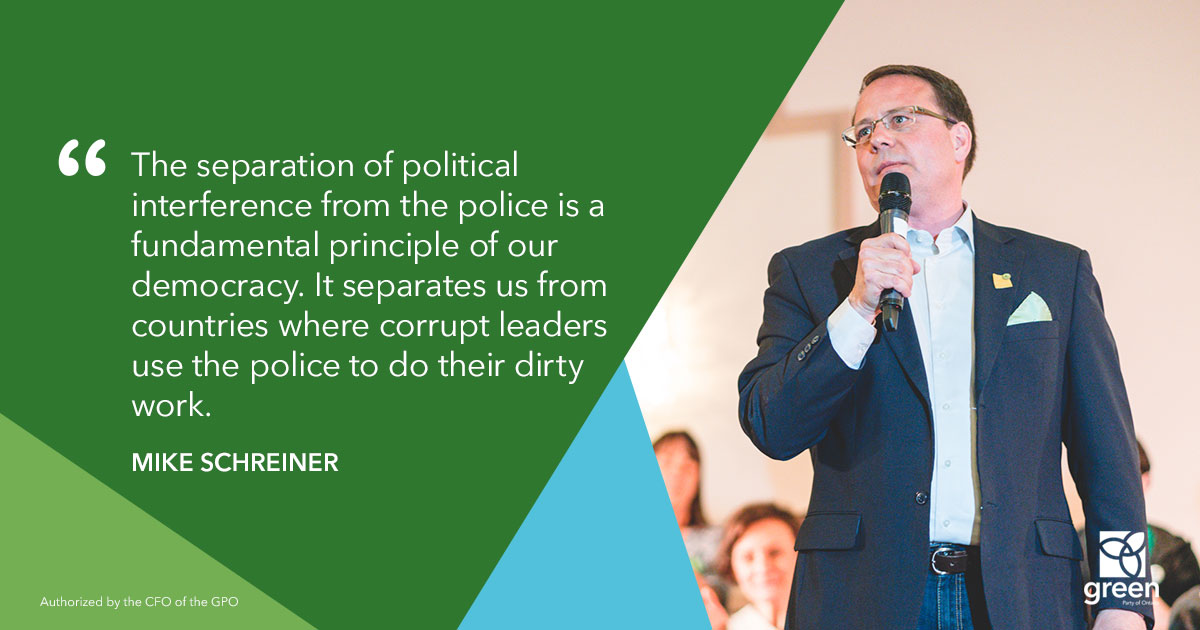 QUEEN'S PARK — Mike Schreiner released the following statement following the release of Integrity Commissioner J. David Wake's report regarding Premier Doug Ford:
"I want to thank the Integrity Commissioner for conducting a thorough investigation; an investigation that validates my position that the hiring process for the OPP Commissioner was deeply flawed.
The separation of political interference from the police is a fundamental principle of our democracy. It separates us from countries where corrupt leaders use the police to do their dirty work.
Just today, the Premier threatened to go to the OPP against the opposition. How would it look if the Premier's close family friend had to make the call on whether to answer the Premier's request for an investigation?
It's obvious to everyone but the Premier that it is wrong for him to hire a family friend to lead the OPP.
It is wrong for the Premier to pick and choose which parts of this report he likes.
We need MPPs from all parties to work on legislation to implement the Commissioner's recommendations to fix the flawed process that led to this scandal in the first place."