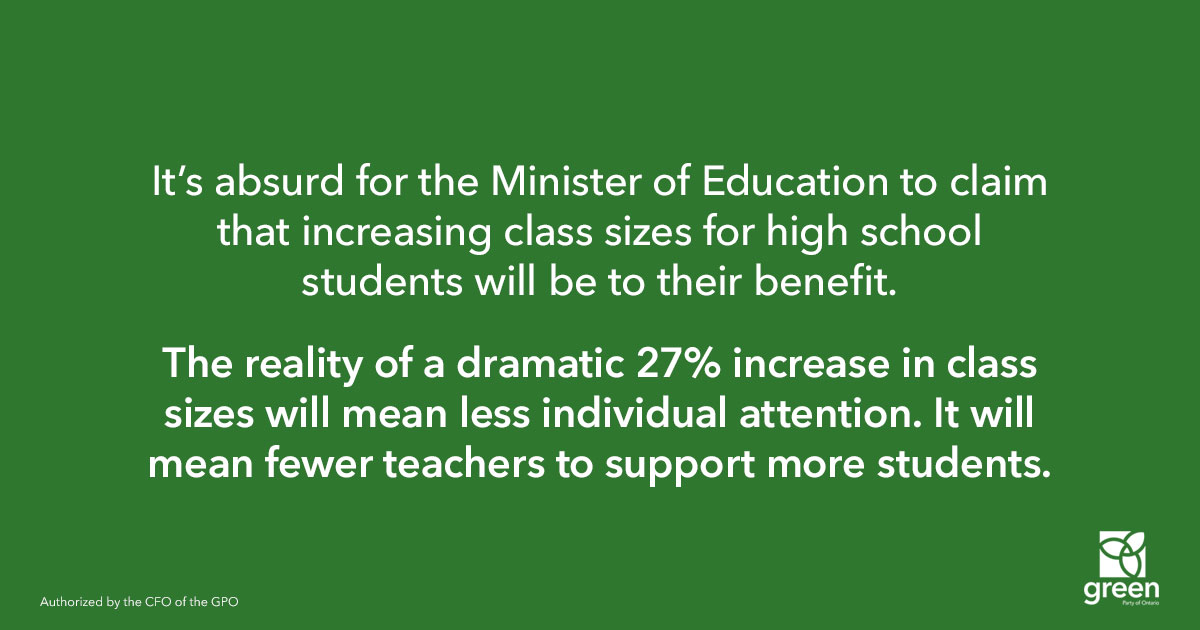 QUEEN'S PARK — Green Party of Ontario Leader Mike Schreiner released this statement following Minister Thompson's appearance on CBC's Metro Morning today:
"Increasing class sizes will lead to job cuts and fewer teachers to educate students.
It's absurd for the Minister of Education to claim that increasing class sizes for high school students will be to their benefit.
The reality of a dramatic 27% increase in class sizes will mean less individual attention. It will mean fewer teachers to support more students.
I'm worried that the government is selling an illusion of 'modernizing' our school system, while making cuts that will only worsen the classroom experience and lessen the quality of public education."