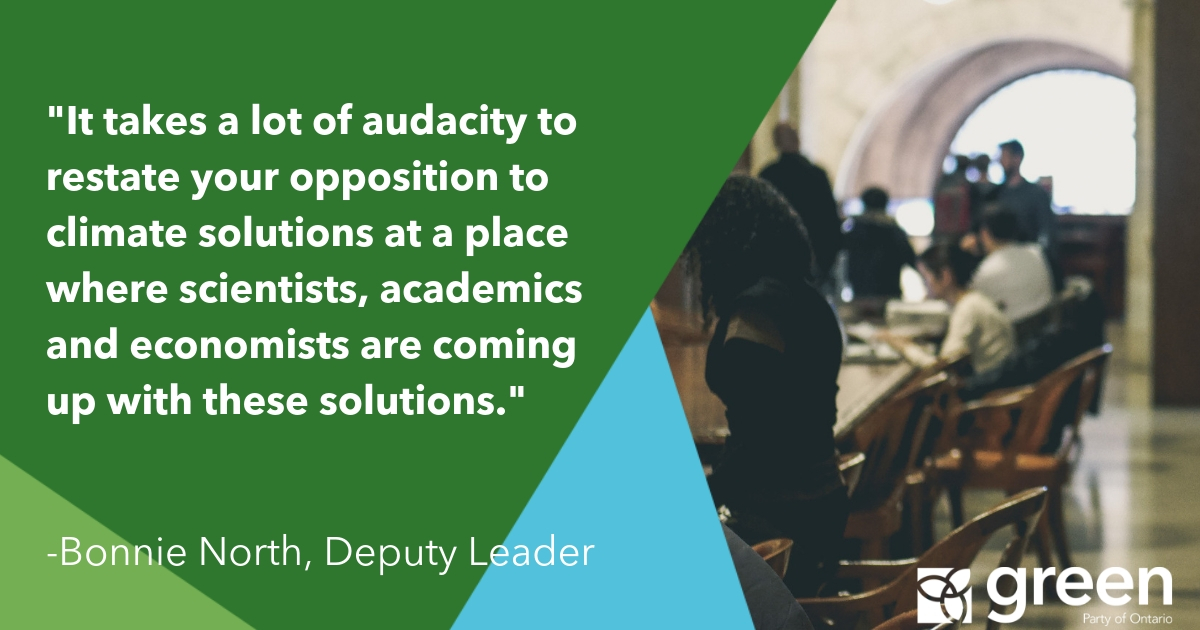 "If the government was interested in supporting students, it would not have dealt them a huge blow in January with deep cuts to OSAP and post-secondary funding.
It's galling for the Ford government to tout its support for students just months after strangling on-campus groups and characterizing students as 'crazy Marxists'.
Today's announcement is not about students. It is about ratcheting up mistruths to make people fear climate solutions more than the climate emergency itself.
And how ironic for the government to restate its anti-climate position on the doorstep of a place of knowledge and learning.
It takes a lot of audacity to remind people of your opposition to climate solutions at the very place where scientists, academics and economists are coming up with these solutions."