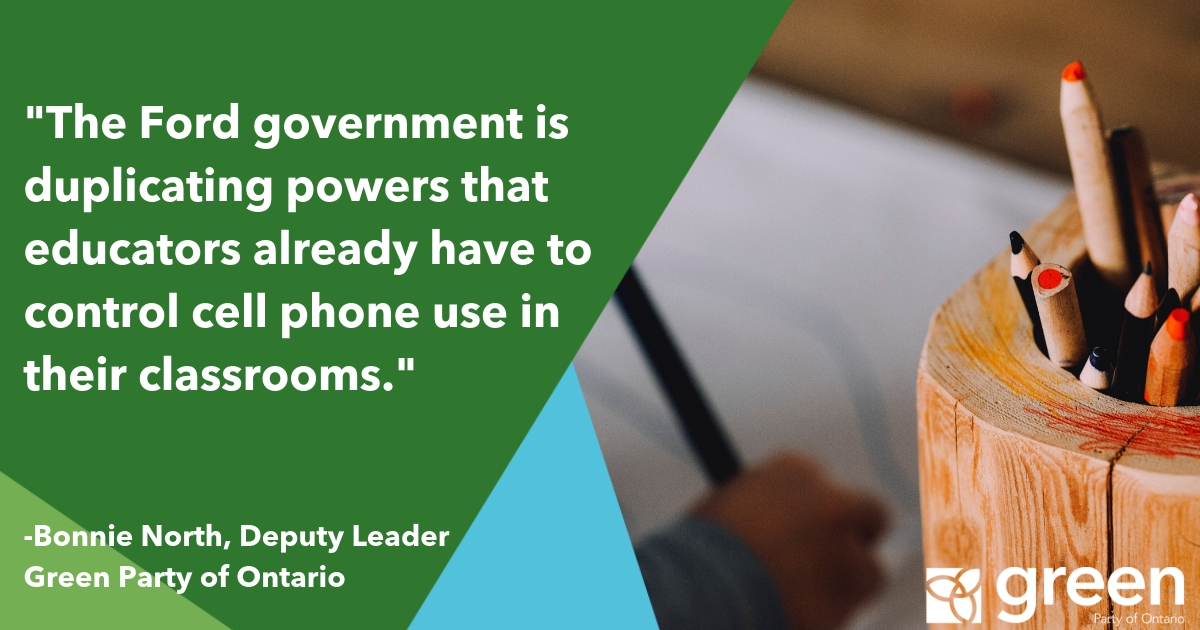 "Is today's announcement an effort by the Premier to change the dial from the chaos on the autism file?
Yes, cell phones can become a major distraction that take away from learning. And the Green Party supports teachers, schools and school boards having the flexibility to limit or prohibit cell phone use in classrooms, which many of them have done through their own technology policies.
With this ban, the Ford government is just duplicating powers that educators already have to control cell phone use in their classrooms. Instead of empowering schools to create reasonable cell phone use policies, Ford is promising a province-wide ban that is impossible to enforce.
For a government so focused on cutting red tape, why is it introducing a top-down regulation that complicates things for educators on the front-line?
The Premier is simply trying to cash in on a bumper sticker slogan without actually understanding the reality of education in the 21st century."