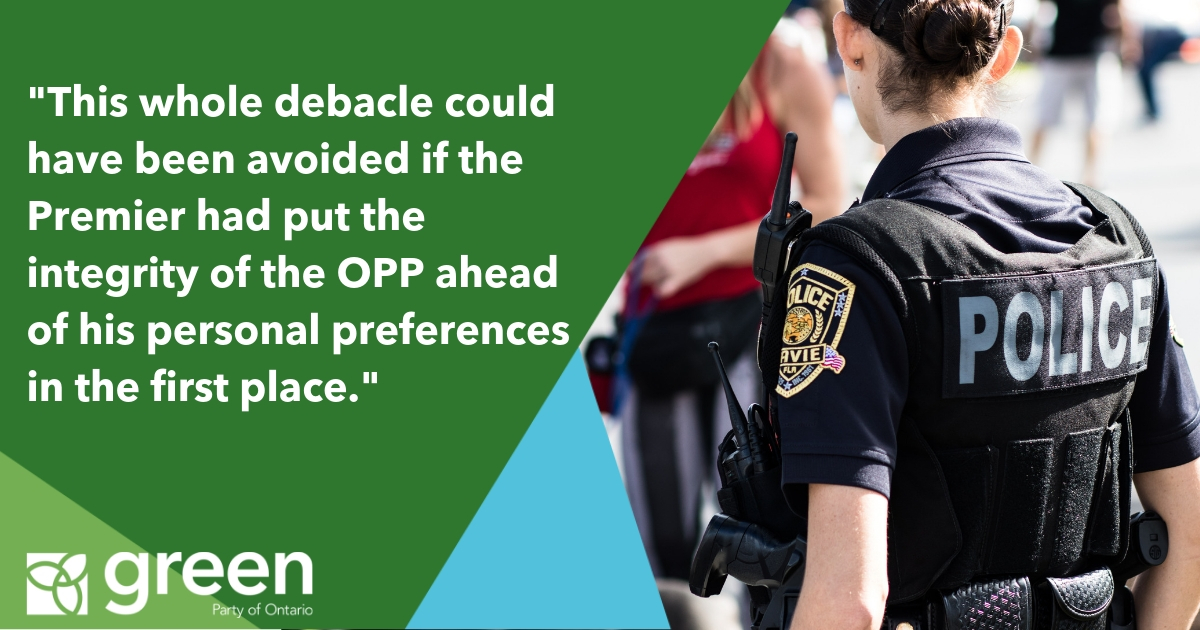 "We're pleased the new selection for OPP Commissioner has no discernible affiliation with the Ford family. But it's unfortunate that it took a three-month scandal to get us here.
This whole debacle could have been avoided if the Premier had put the people of Ontario ahead of his personal preferences in the first place.
The quick replacement following Mr. Taverner's withdrawal raises questions.
This scandal broke the trust of the public, so we need to know that a sound process was followed to arrive at Mr Carrique, free from political interference or conflict of interest.
We call on the Ford government to fully disclose the details of the new hiring process and to publicly release the Integrity Commissioner's report into the original appointment of Supt. Taverner once the investigation is complete."