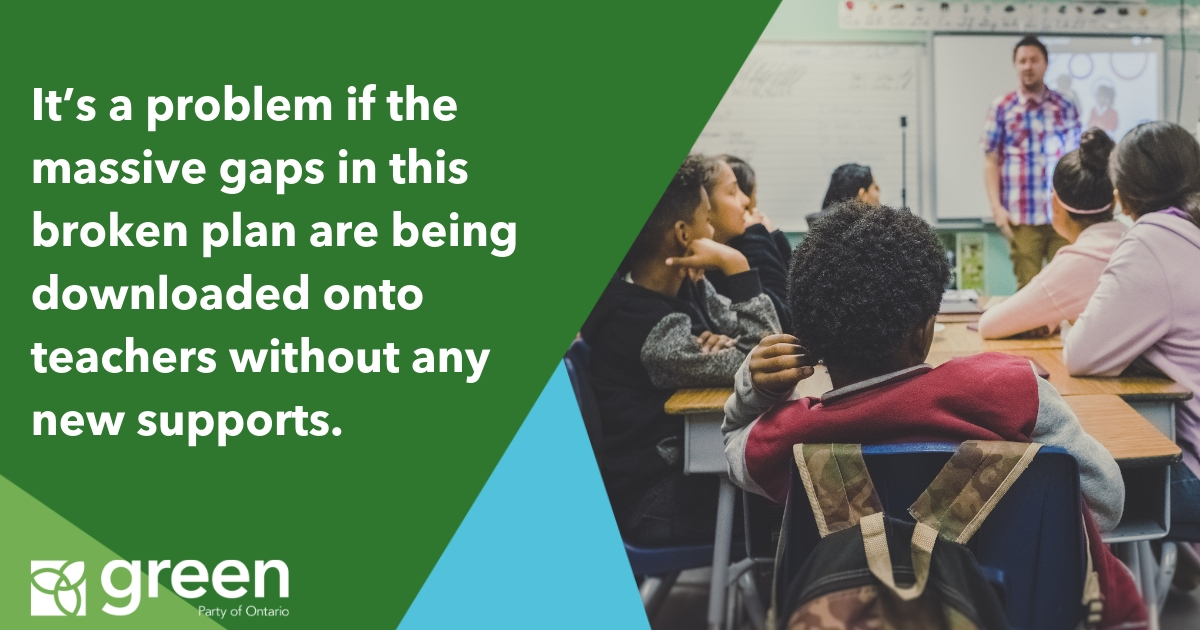 "The Ford government is using smoke and mirrors to deceive the public about its autism plan, instead of the assurance of real funding.
It appears this announcement might simply be a restatement of existing per-pupil amounts in the Grants for Student Needs (GSN) and not new funding. If true, then the Minister is falsely giving the impression that schools can handle the changes, but in reality could be setting them up to fail.
It's a problem if massive gaps in this broken plan are being downloaded onto teachers without any new supports. Training for teachers is important, but it alone is not a substitute for the deep cuts to autism therapy.
Educators are already stretched thin and facing the possibility of larger classroom sizes.
The government needs to scrap their indefensible autism plan, listen to parents and come back with an evidence-based plan that puts the needs of children first."