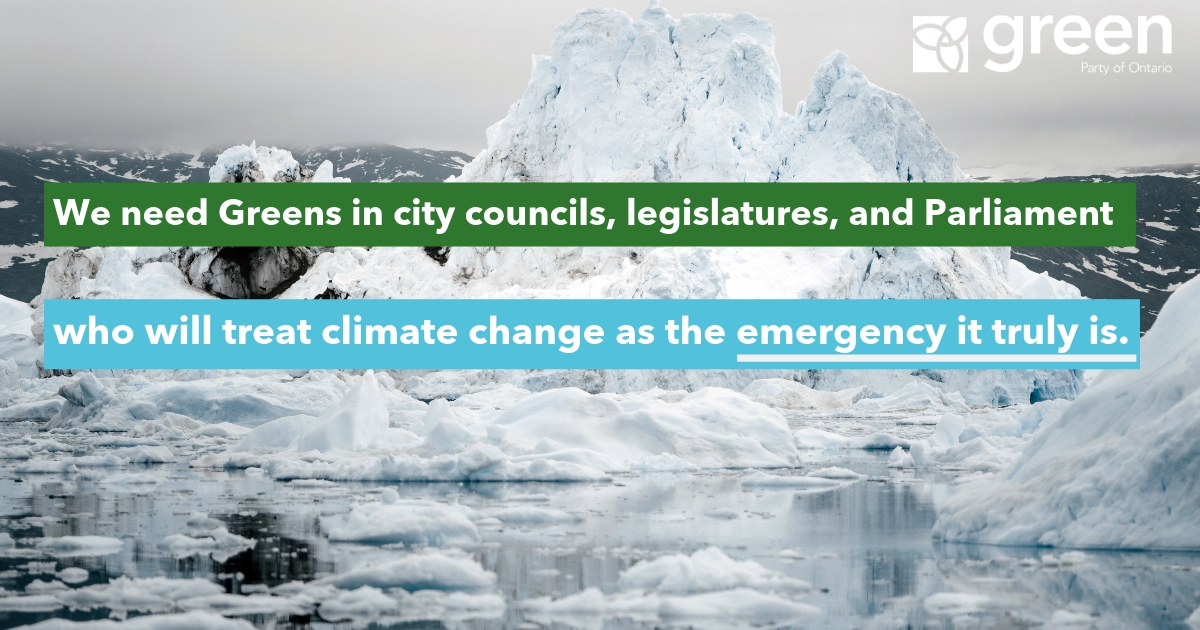 "We applaud Kingston City Council's unanimous vote to declare a climate emergency.
Kingston City Council is showing the leadership and ambition that is seriously lacking in the provincial government right now. While the Ford government dials back action on climate change and wastes taxpayer money on fighting federal climate action, Kingston is being honest with its citizens about the climate crisis and committing to changing the status quo.
This is what happens when Greens are elected to municipal, provincial and federal levels of government. We applaud our former candidate, Robert Kiley, for making history in Kingston, inspiring a unanimous vote at city council.  Kingston joins Halifax and Vancouver in declaring a climate emergency.
Governments are elected to solve problems, not ignore them. That's why we need more Green voices in city councils, in provincial legislatures, and in Parliament, to listen to the science, propose solutions and treat climate change as the emergency that it truly is."