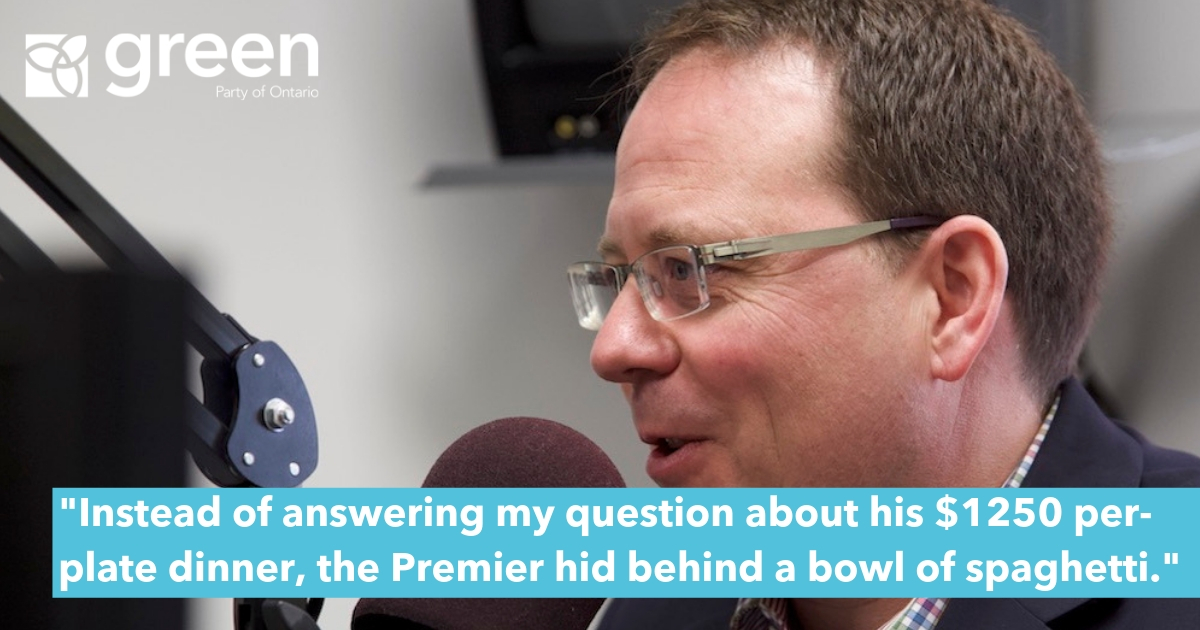 "Today in Question Period, I asked the government about tonight's $1250 cash-for-access dinner, amidst media reports that lobbyists have been pressured to sell tickets.
It was wrong for the previous Liberal government to hold cash-for-access events, and it is  wrong for the Ford government to hold cash-for-access events.
Instead of answering questions about lobbyist selling tickets to their swanky dinner tonight, the Conservatives hide behind bowls of spaghetti.
Big money has no place in Ontario politics. PC MPPs voted to support fundraising reform in opposition, but quietly changed the rules last year.
The Premier plans to cash in tonight, partying with the same wealthy people calling for tax cuts for the 1% and watered down environmental protections.
Children with autism, endangered species and minimum wage workers cannot afford to pay $1,250 to buy access to the Premier tonight. So it's not a surprise these vulnerable populations find themselves in the crosshairs of Ford's cuts."