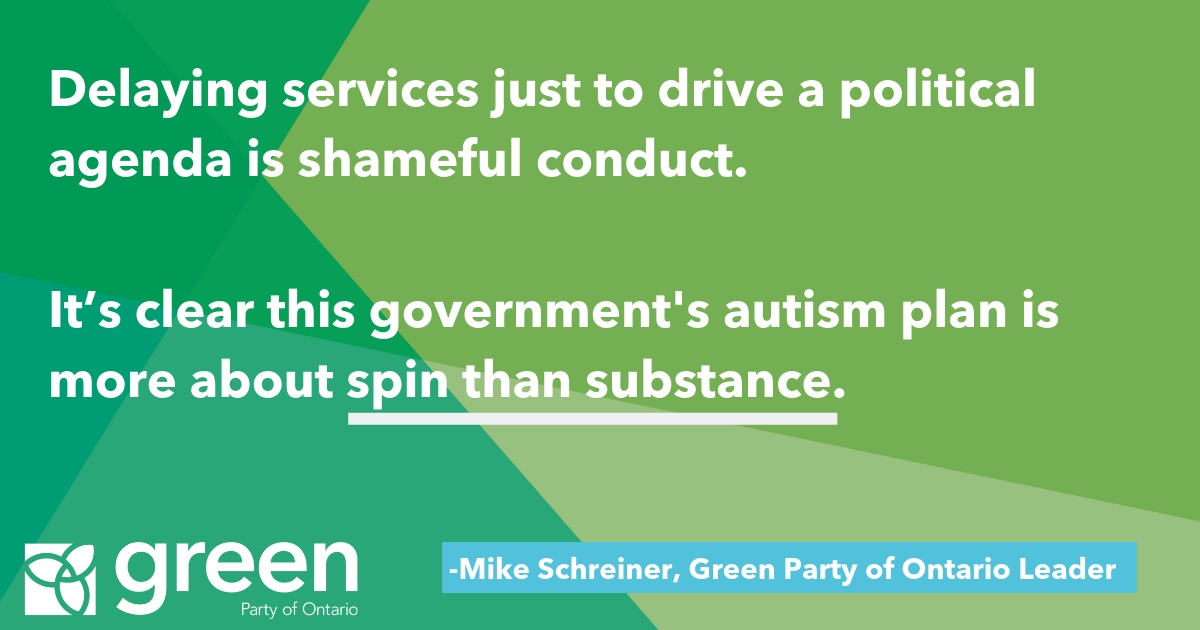 "For weeks now, the Minister has spent more time attacking the old autism plan than answering questions about her own plan. She has been focused on the 23,000 person waitlist that we now know might have been artificially inflated.
All credibility has been lost on this file and it's time to change course.
Deceiving families and delaying services just to drive a political agenda is truly shameful conduct. The wellbeing of Ontarians – especially vulnerable children – should never be set aside to serve partisan finger pointing.
It's becoming clearer every day this government is more concerned with spin than substance on its autism plan.
I'm asking the Minister to do the right thing: Push the pause button on this politically motivated plan and commit to a real plan based on the advice of families and experts."