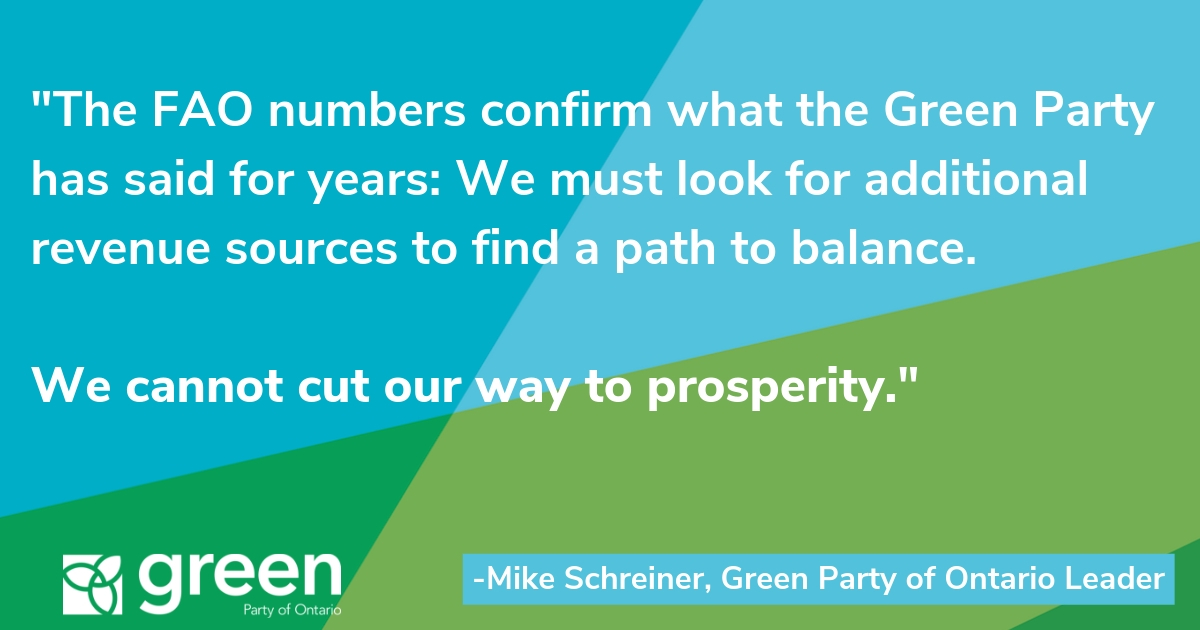 "Thanks to the FAO we know that Ontario has the lowest per capita revenue and program spending in the country. This must change if we want to balance the budget while delivering high quality public services.
How can the Ford government justify more cuts given that Ontario has the lowest per capita program funding in the country?
I'm especially troubled that Ontario spends less on health care than any other province at a time when we are facing a hallway medicine crisis, a mental health crisis and inadequate levels of care in long-term care facilities.
The FAO report confirms what the Green Party has said for years: Ontario must look for additional revenue sources in order to find a path to balance.
We also need to the Premier to stop attacking the federal government and start working with them to address the fact that Ontario receives a relatively low amount of transfers from the federal government.
The Premier continues to think that we can cut our way to prosperity. What we need is an honest conversation about long-term sustainable solutions."