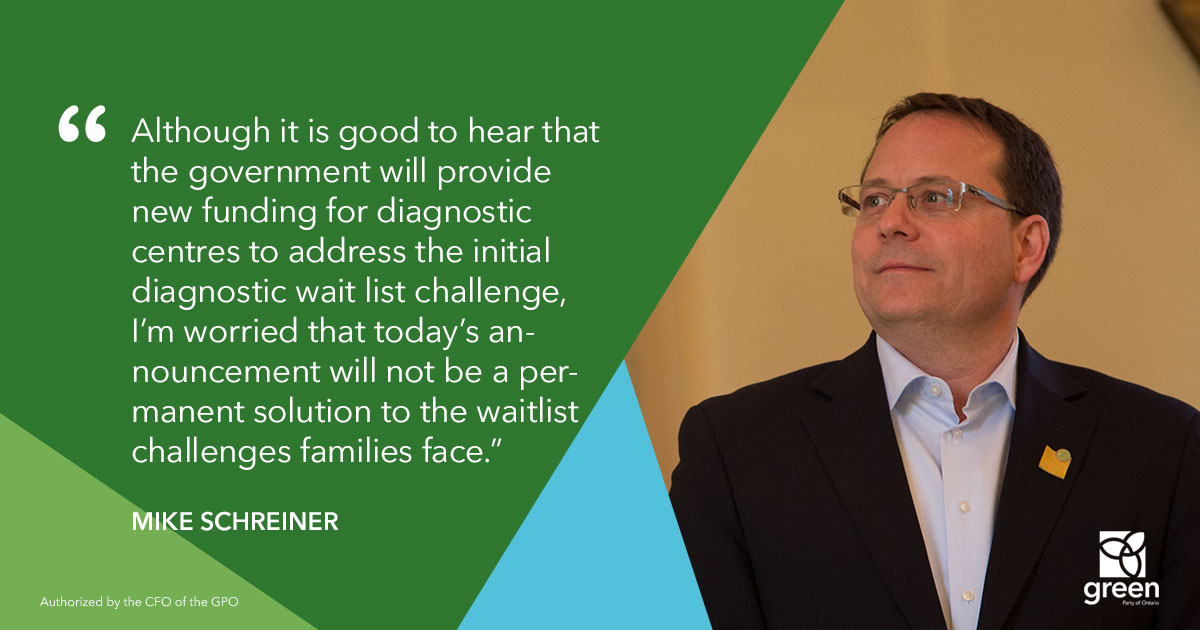 GPO leader and Guelph MPP Mike Schreiner made the following statement regarding changes to autism services in Ontario:
"23,000 kids on waitlist for autism services is unacceptable and a clear sign that the system is broken. System change and additional investments are needed to get kids the autism therapy they need.
Although it is good to hear that the government will provide new funding for diagnostic centres to address the initial diagnostic wait list challenge, I'm worried that today's announcement will not be a permanent solution to the waitlist challenges families face.
Clearing the waitlist backlog will require investments to ensure service providers are available for parents to access. A lack of service providers and options is a concern with our existing system. It's unclear how the government is proposing to address this.
We need a balanced approach with parent choice and investments in the infrastructure and service providers that families rely on for care.
We also need to recognize that the $140,000 per child could run out as quickly as within two years, for children undergoing intensive treatment, leaving families in a very tough place.
Today's announcement is a start, but I encourage the government to work with families, service providers, experts and opposition parties to develop a comprehensive reform plan."