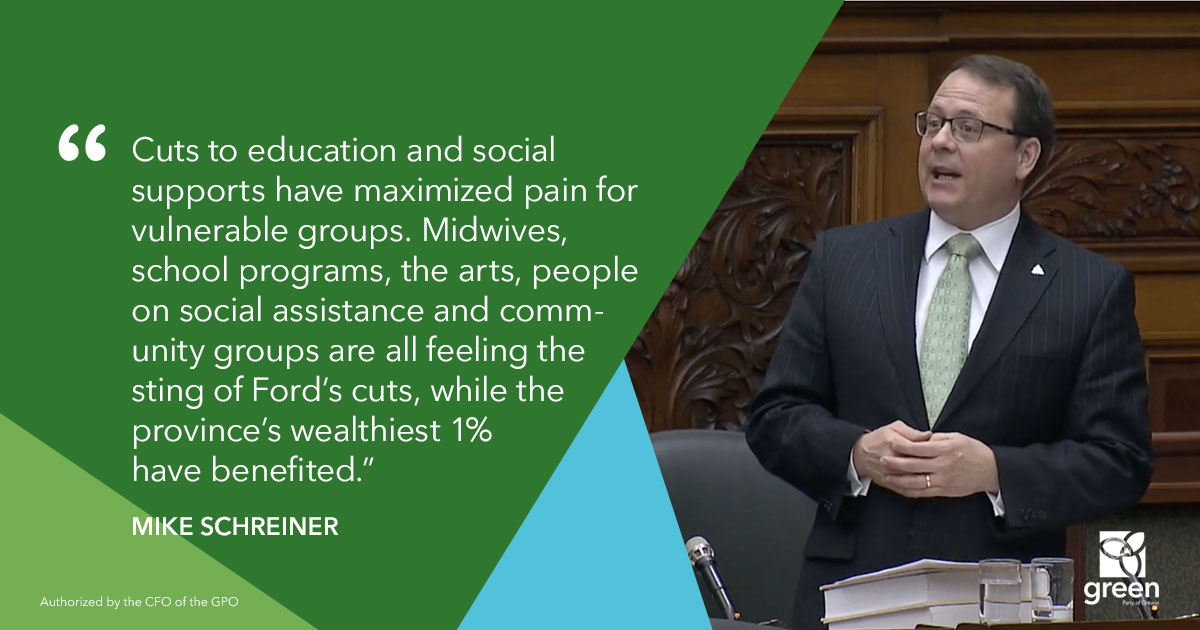 GPO leader and Guelph MPP Mike Schreiner made the following statement regarding the FAO report on income inequality:
"Today's FAO report is alarming. Income inequality is on the rise. And that's not good for our economy, communities or social stability.
It is getting harder for people to make ends meet.
The Ford government's actions to cancel the minimum wage increase and to cut the Basic Income Pilot will only make inequality worse.
The economy is changing. We must work even harder to level the playing field, to provide economic security and help people thrive.
Cuts to education and social supports have maximized pain for vulnerable groups. Midwives, school programs, the arts, people on social assistance and community groups are all feeling the sting of Ford's cuts, while the province's wealthiest 1% have benefited from tax cuts.
I'm calling on the government to restore funding for the Basic Income Pilot, and look at restoring the minimum wage increases alongside payroll tax reductions to help small businesses with immediate cash flow relief."