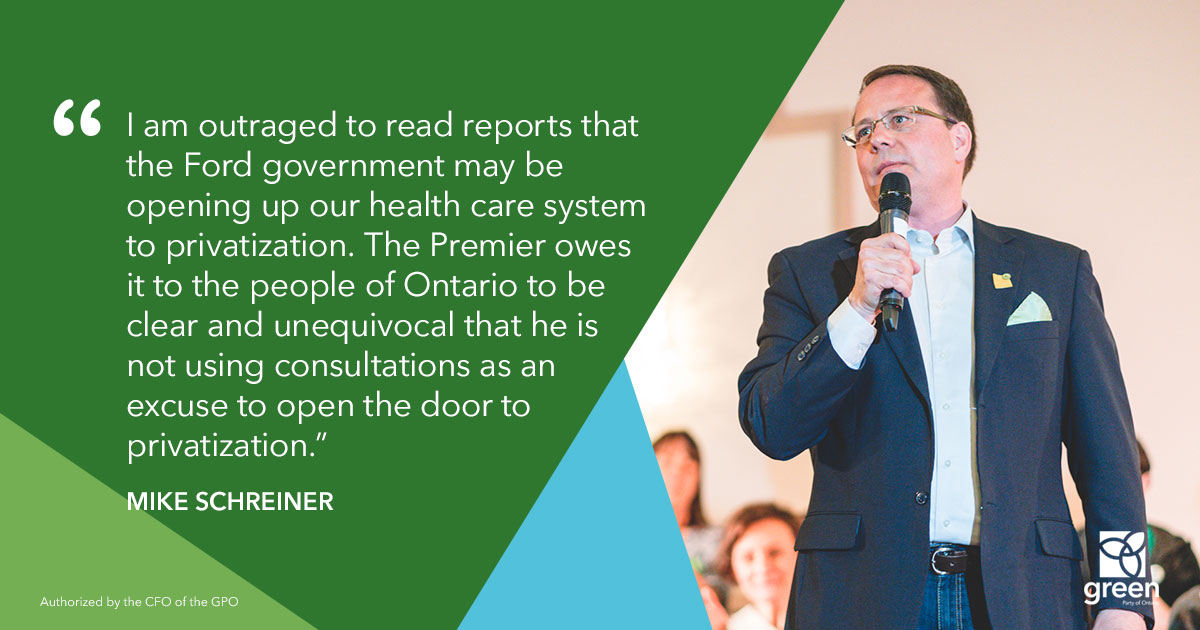 GPO leader and Guelph MPP Mike Schreiner made the following statement regarding the threat to universal health care:"
I call on the Premier and the Minister of Health to commit to public health care now.
I am outraged to read reports that the Ford government may be opening up our health care system to privatization.
Privatization puts our health care system at risk.
The Premier owes it to the people of Ontario to be clear and unequivocal that he is not using consultations as an excuse to open the door to privatization."