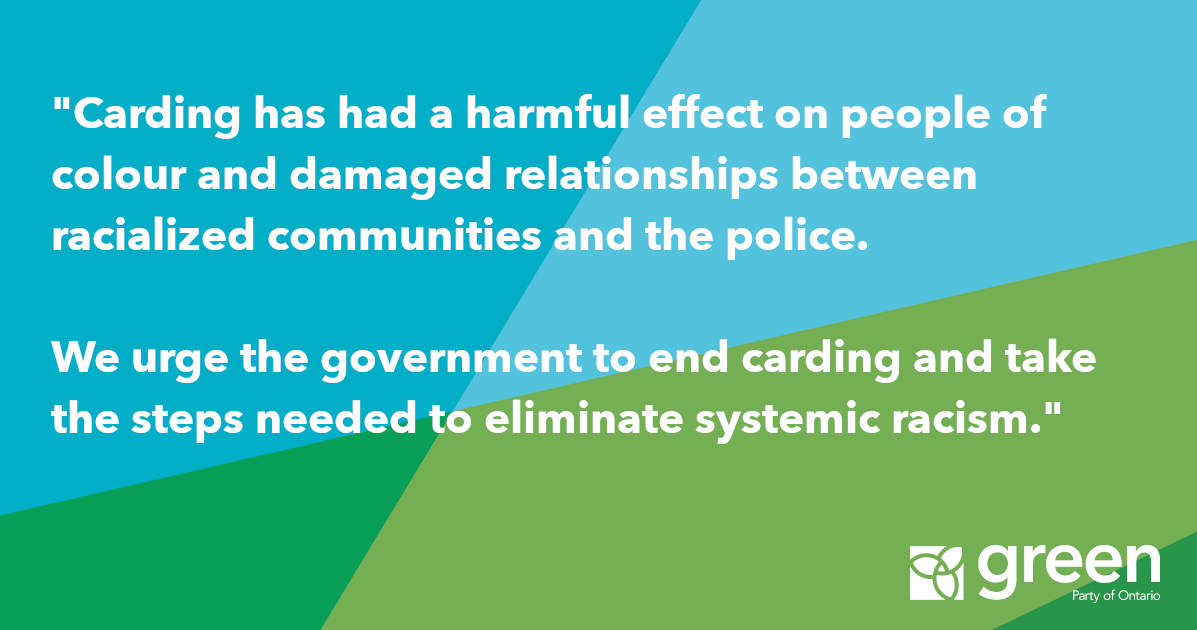 "We thank Justice Michael Tulloch for leading this extensive consultation process and independent review and releasing his findings to the public.
Carding has had a harmful effect on persons of colour, particularly young Black and Indigenous men, and damaged relationships between these communities and the police. Justice Tulloch's report confirms that the high social cost of the practice far outweighs its marginal value in reducing crime.  
The Green Party of Ontario supports an immediate end to these arbitrary stops and a discontinuation of the practice altogether.
Justice Tulloch has heard that the current restrictions are insufficient for ending carding. We support his recommendation that Regulation 58/16 should "expressly state that no police officer should arbitrarily or randomly stop individuals to request their identifying information."
We urge the PC government to adopt his recommendations and take the steps needed to eliminate systemic racism in our institutions and build trust with communities."