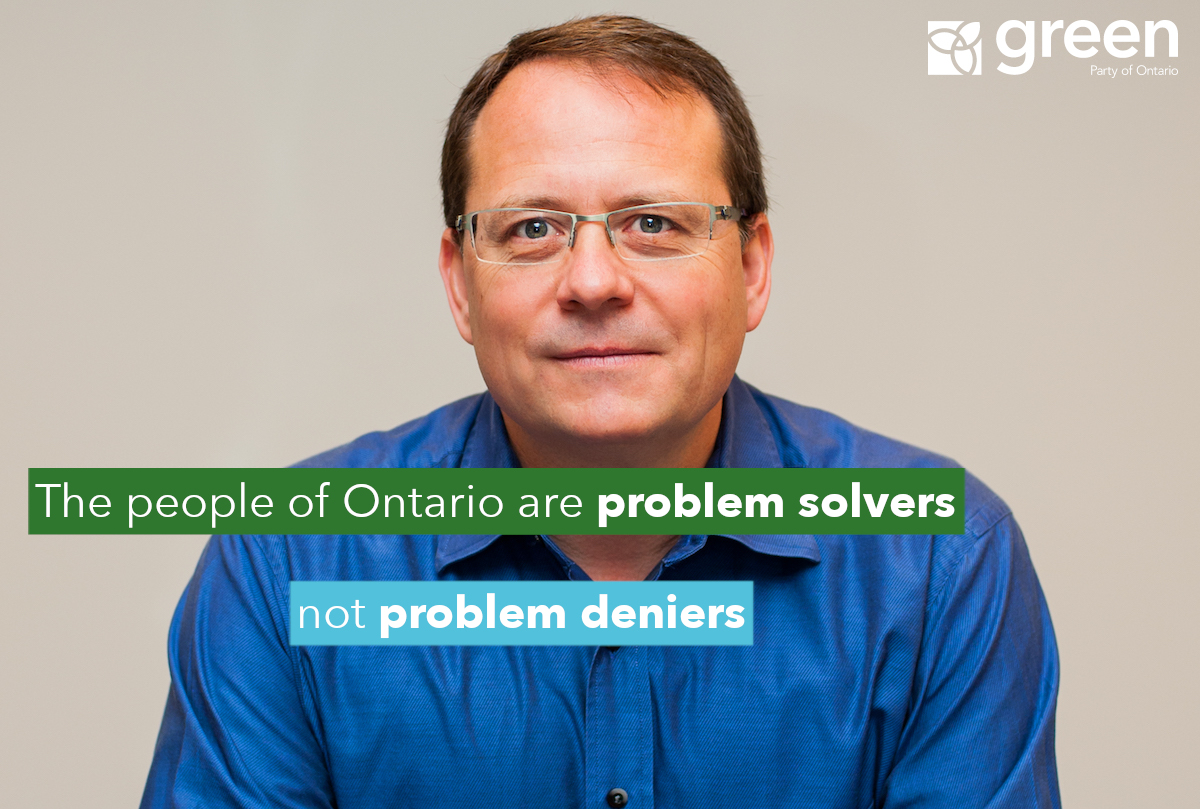 Dear fellow Ontarians,
As 2018 draws to a close, I want to thank Guelph from the bottom of my heart for electing me as Ontario's first Green MPP. Our community made history and yet again is leading the change Ontario needs.
The year in Ontario politics was historic for many reasons – both good and bad – but I hope 2018 will in part be remembered as the year Ontario started going Green.
I went to Queen's Park with a few goals: to be a tireless advocate for Guelph; to be the hardest working MPP; to change the toxic political culture; and to defend the people and places we love.
Our party talks a lot about honesty and integrity. I've tried to bring this attitude to Queen's Park by explaining all of my votes on social media, being fully transparent about where I stand on issues, and focusing more on solutions than on partisan attacks. I hope this gives you a reason to believe that politics can be done differently.
I've worked hard to balance criticism and confrontation with cooperation and collaboration across party lines. Your feedback, comments and advocacy has guided my approach and my decisions.
I hope I've represented everyone in Guelph and the 265,000 Green voters across Ontario well.
I'm proud of the climate action plan we presented with a goal to preserve a livable future for our children and embrace job creation in the $26 trillion clean economy. I've stood up to defend our most vulnerable neighbours from reckless cuts and defended our democracy against political interference from the Premier's office.
I'm also proud of the work our team has accomplished with community leaders to keep Guelph's overdose prevention site open; to advocate for more healthcare, long-term care and mental health supports; push for expanded GO train service; and press for support for the food innovation work the city, county and University of Guelph are doing.
My office is here to serve you. Please don't hesitate to reach out when you need help or simply want to share an idea or your position on an issue.
As we look to the New Year, I'm gearing up for the fight to maintain protections for the Greenbelt, the Clean Water Act and other legislation that protects the people and places we love. I look forward to introducing my first private member's bill to protect water in our region.
The people of Ontario are problem solvers, not problem deniers. Whether it's taking action on climate change, ending hallway medicine, or transitioning to a new economy, I look forward to working with you to build Ontario up. We won't cut our way to prosperity.
I will continue to work hard for Guelph and for a just and sustainable Ontario.
I receive my energy, passion and commitment from you, the people I serve. I value your ideas and input whether we agree or disagree. And I look forward to working with you and for you in 2019.
Happy New Year,
-Mike Schreiner
Leader, Green Party of Ontario
MPP, Guelph