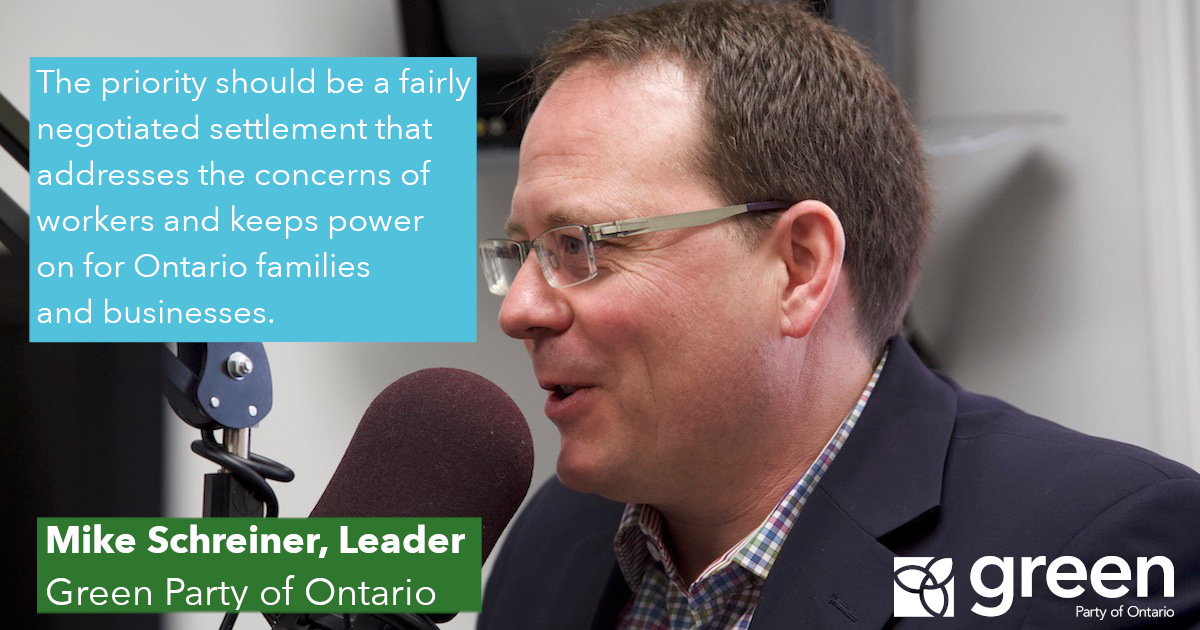 "I am more than willing to return to the legislature before the holidays to find a solution to this situation. We were elected to be here to serve the people of Ontario, which includes the need to address urgent issues.
I look forward to reviewing the details of the back-to-work legislation. I urge the government to put forward a solution that respects the bargaining process and is fair. It is important that this government resists the urge to punish workers as they have done with other legislation this fall.
The priority should be a fairly negotiated settlement that addresses the concerns of the workers and also keeps power on for Ontario families and businesses.
This situation is a reminder of Ontario's extreme reliance on centralized nuclear power. By investing in clean, low-cost, distributed energy sources, we can avoid this issue in the future."