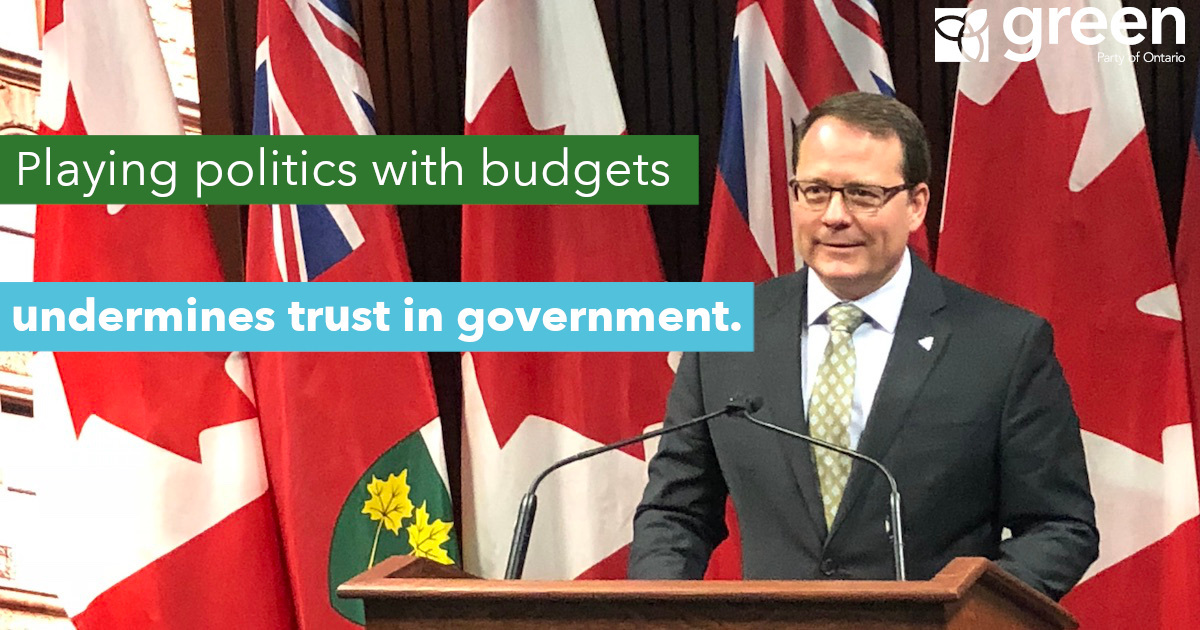 "The Ford government is playing political games with Ontario's finances. The government has overstated their savings and the deficit.
It was wrong for the previous government to play political games with the budget. It is wrong for the Ford government do it only a few months into their mandate. Playing politics with budgets has real world consequences and undermines trust and confidence in government.
Reckless, politically motivated decisions by both the Liberal and Conservative governments have lead to a tripling of Ontario's budget deficit this year. This seriously reduces Ontario's ability to respond to the next recession.
It is clear that the Ford government does not have a fiscally responsible plan. They did not campaign on a costed platform, and the Fall Economic Statement provides no clear path to a balanced budget.
It was wrong and irresponsible for the Ford government to give a big tax cut to the richest 1% when the province is facing such a huge fiscal hole. It was wrong for the Premier to make that hole $3 billion deeper with the reckless way he cancelled pollution pricing.
The FAO called for a debate on Ontario's finances. The Green Party will be the first party to take up the call for a honest conversation about the province's fiscal picture.
I'm calling on the government to save money, around $4 billion per year, by cancelling the (un)Fair Hydro Plan. And I'm calling on the government to raise revenue by bringing Ontario's return on natural resources to the same level as Saskatchewan."